Our Mission:

 To keep Idaho's hiking trails open for all

Idaho's extensive trail system is vital for those who seek adventure and solitude in Idaho's outdoors. Idaho Trails Association brings together volunteers, organizations, and government partners to stand strong and work hard for Idaho's trails.
In 2022, 754 ITA volunteers completed 68 trail work projects.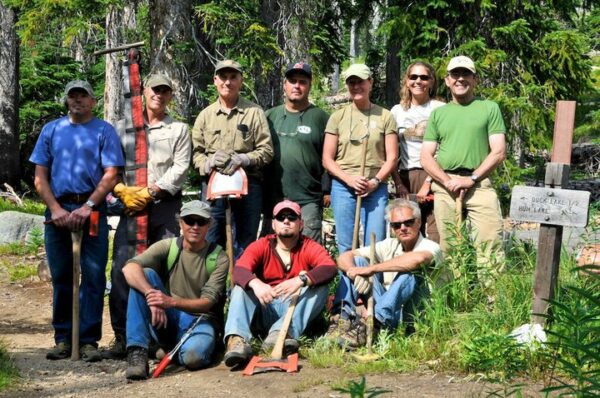 Our History
In 2010, a small group of people came together to address a big problem in Idaho's backcountry. Many trails had become impassable due to lack of maintenance and were at risk of being closed forever. Access to public lands was diminishing as trails disappeared. The group met to maintain a trail in the Payette National Forest near McCall. After a day of working hard and meeting new friends, everyone decided this was a fun way to make an impact. What began as a tiny seed over ten years ago grew into a movement of people passionate about protecting trails for future generations.