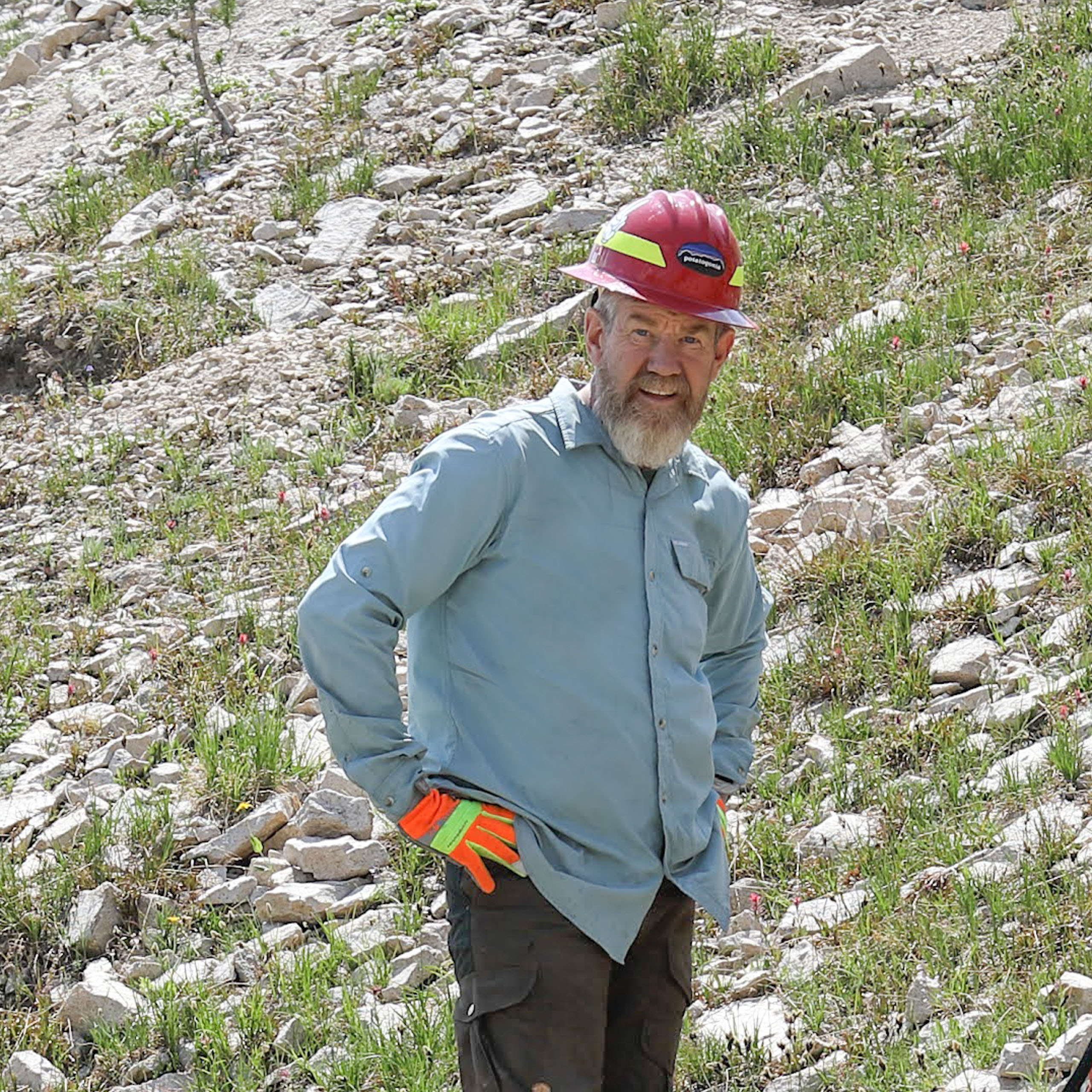 Tim Martin
President – Boise, Idaho
Tim grew up just across the border in Adrian Oregon spending many summers on family pack trips in the Seven Devils and exploring the deepest canyon in the US. Officially making Idaho his home 35 years ago, he has spent many of those years in the high-tech industry leading multiple teams around the world. Over the years, he has been involved and enjoyed volunteering in leadership roles with several non-profit groups. Tim and his wife Kris along with their three kids share their passion of the outdoors, spending summers growing wine grapes on the beautiful land he grew up on, overlooking the Snake River in Oregon and exploring many of Idaho's wilderness areas from the Owyhee desert to the mountains of Central Idaho.
Pam Bond
Vice President – Boise, Idaho
Pam is proud to call Idaho her home of nearly 20 years now and there is nothing she would rather do with her spare time than explore its many trails and wild places. After going on her first week-long trail maintenance project in the summer of 2016, she was hooked! She enjoys organizing and growing ITA's Women Only Weekend (WOW) program that aims to empower women by teaching them trail maintenance skills. Pam also enjoys contributing to the ITA's Trail Master presentations and webinars, which topics range from backcountry cooking to footcare to Leave No Trace Principles. Recreate responsibly!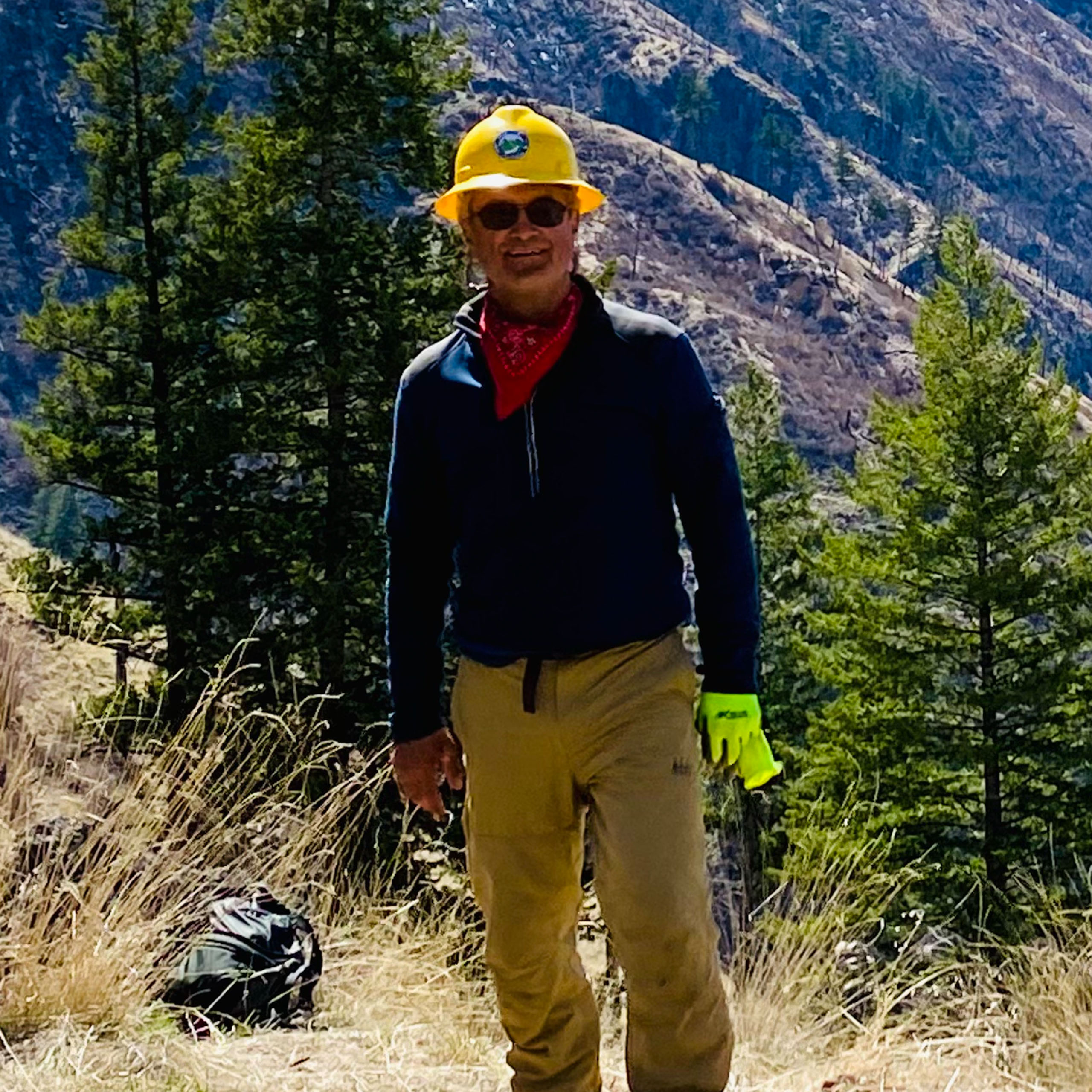 John Wheaton
Treasurer – Boise, Idaho
John is originally from rural northern Idaho and appreciates the region's dark forests, abundant water and fluid weather. Since moving to Boise 26 years ago, he has enjoyed southern Idaho's blue skies and year round outdoor recreational opportunities. If he is not hiking, floating or skiing, he is on one of his mountain bikes riding in the Boise foothills or neighboring area trails. There is absolutely nothing like getting off the bike and spending time exploring new trails in Idaho's amazing wild lands. John looks forward to supporting ITA in their efforts to maintain Idaho's tremendous trail system in a manner that is consistent with the surrounding landscape.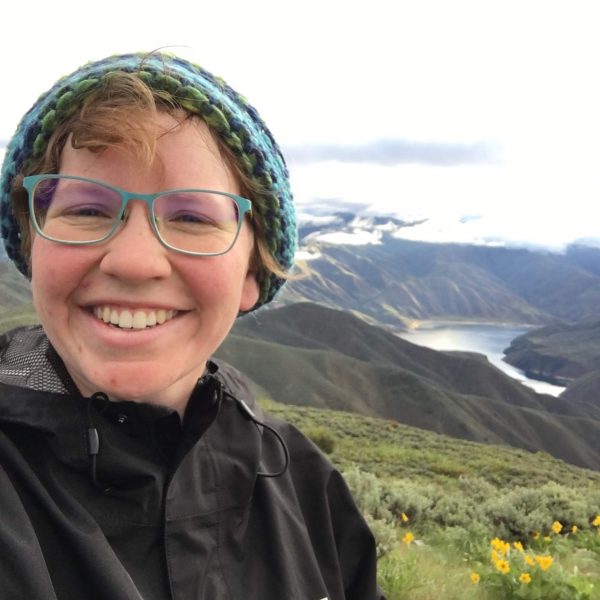 Lilly Ragan
Secretary – Boise, Idaho
As an Idaho native, Lilly has always enjoyed the beauty of Idaho's wild places. By day, she is a tax accountant, but in her free time she enjoys hiking and training and competing in triathlons. Lilly's first project with the ITA was a Women's Only Weekend (WOW), and she couldn't believe the community and fun that could be packed into a weekend of volunteering to maintain trails. Lilly looks forward to supporting the mission of ITA while developing more of her outdoor skills. Can't wait to see you on the trails!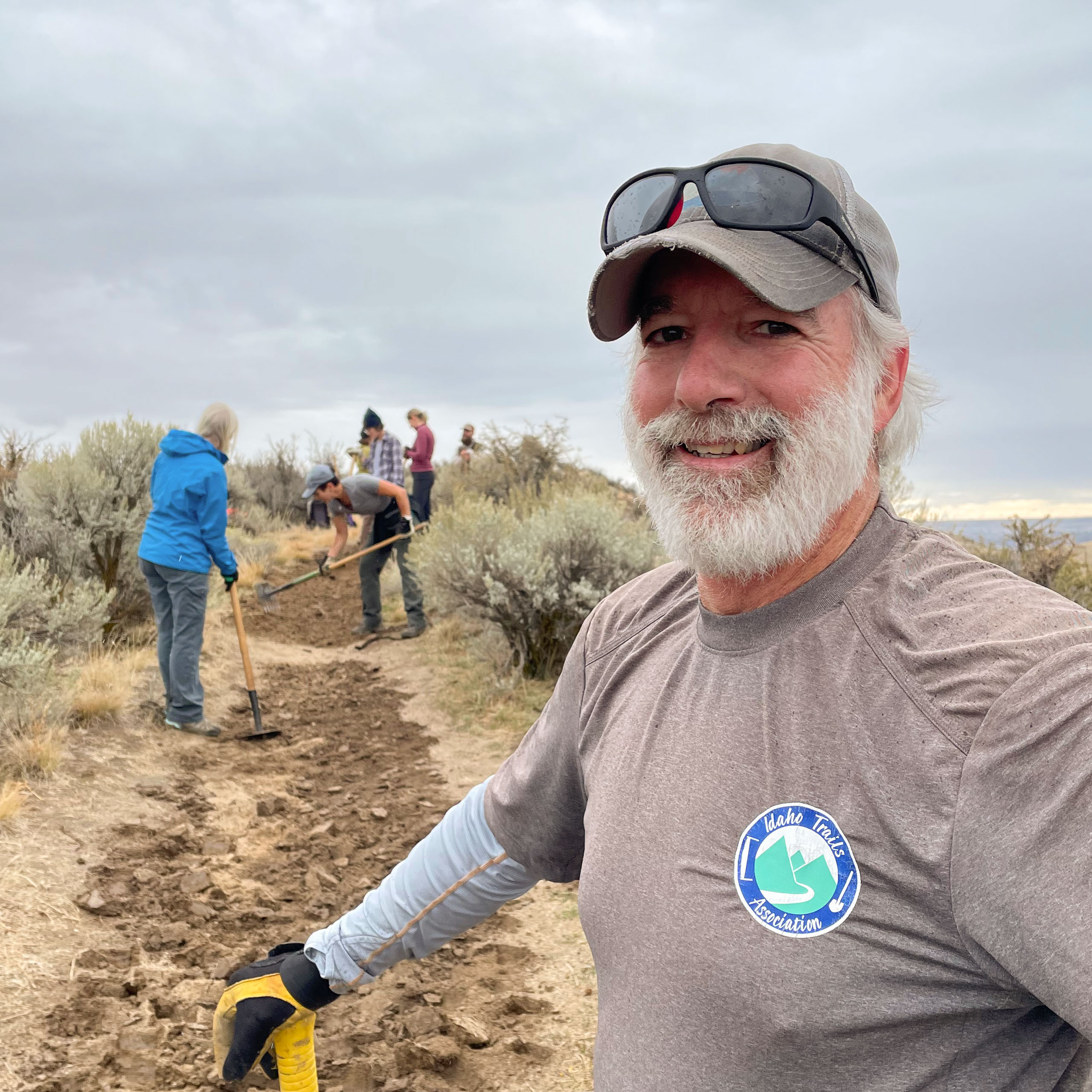 Bryan DuFosse
Boise, Idaho
After serving four years in the Marines, Bryan moved to Idaho in 1986 to make a life and enjoy the outdoor opportunities available on our public lands. An alumnus of Boise State U (Go Broncos!), when time permits, he enjoys backpacking, skiing, snowshoeing, mountain biking, fly fishing and archery hunting. Over the years, Bryan has volunteered for organizations such as Big Brothers/Big Sisters of Idaho, his local neighborhood association and on various community events. Still employed with over 30 years in the water quality field, he plans to retire as soon as practical! He believes in an increasingly populated and electronically connected world, it is more important than ever to have wilderness and wide-open spaces to escape to. Bryan is excited to be part of Idaho Trails Association and to help maintain the backcountry byways which allow us to make those human powered escapes.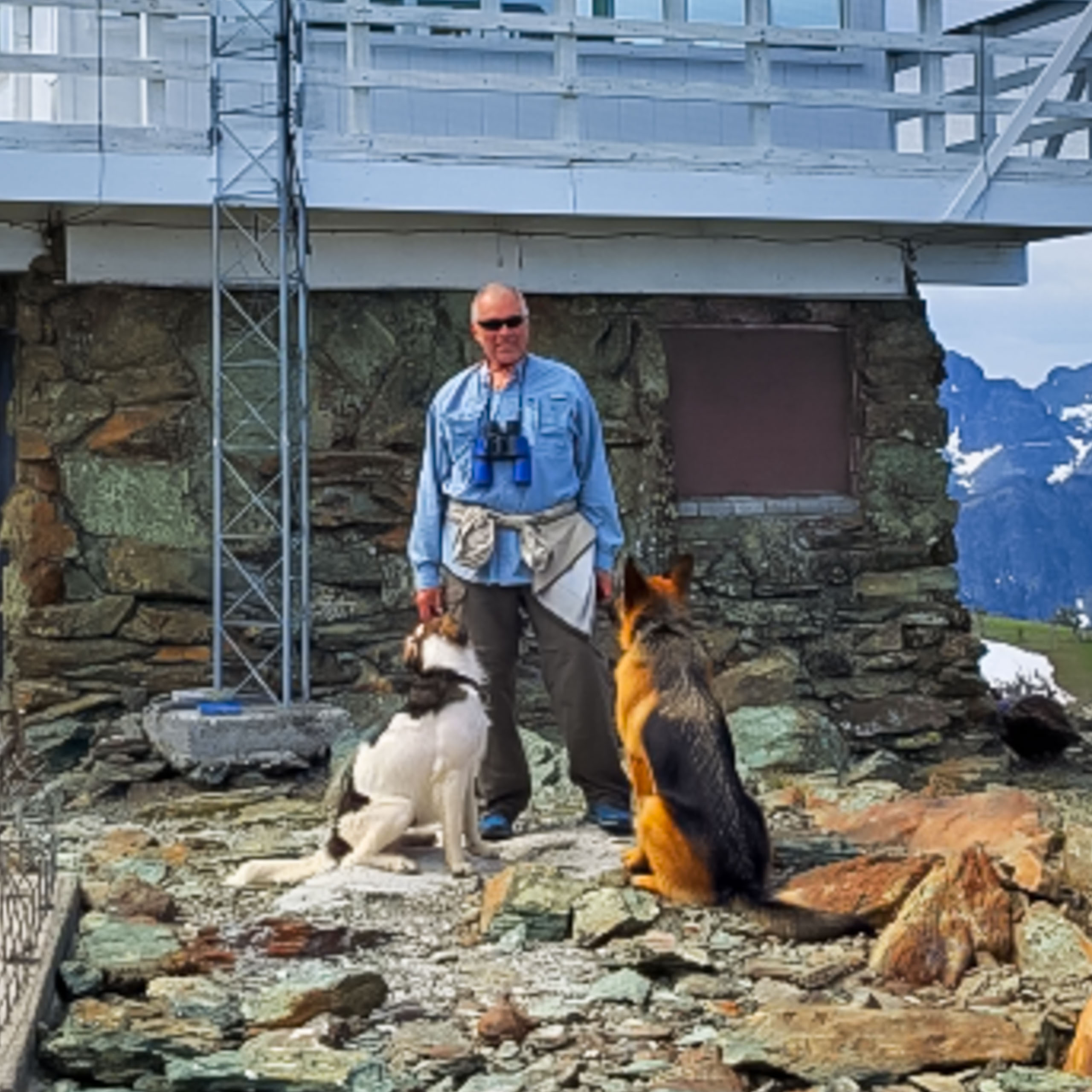 Tom Dabrowski
Sagle, Idaho
While working on his professional career in the environmental services industry, Tom also dedicated time to his passion for outdoor adventure. He's been fortunate to hike and climb in some of the most beautiful places in the world, especially right here in Idaho. To help others enjoy outdoor adventures, he's led hundreds of hiking and climbing trips and served as an instructor for classes in rock, snow, and ice climbing, wilderness first aid, leadership, backpacking, wilderness survival, and avalanche avoidance. Tom has served as an officer or board member with numerous educational, civic, and charitable organizations and look forward to helping Idaho Trails Association fulfill the mission of promoting the continued enjoyment of Idaho's hiking trails.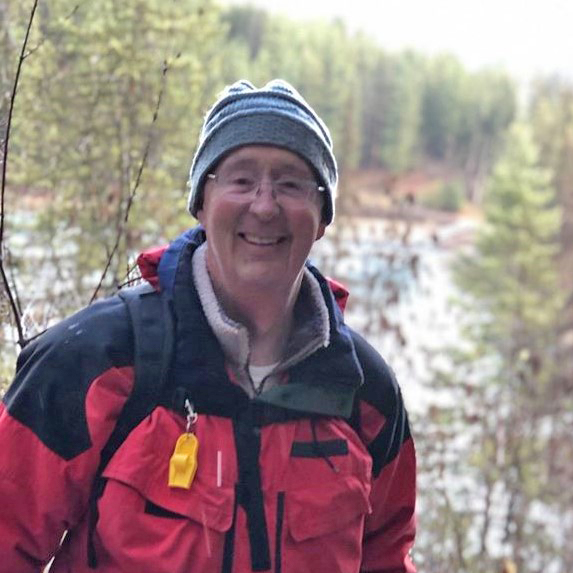 Herbert Klein
Sandpoint, Idaho
Herbert is originally from South Africa where he spent many holidays hiking and exploring the many natural wonders and wildlife reserves. Herbert worked in the Enterprise Software industry in a number of global sales and marketing roles involving travel out of state which really made him appreciate the trips home to Idaho and the beauty, tranquility and many outdoor recreation opportunities the state has to offer. An Idaho resident since 2009 Herbert lives in Sandpoint, enjoys travel, exploring wild places and is active with local non-profit organizations and looks forward to supporting ITA's important mission of promoting the continued enjoyment of Idaho hiking trails.
Tobey Jinkins
Boise, Idaho
Tobey moved from Chicago to Boise in 2003 to start a new chapter of her life. She traveled out of state nearly weekly for work, so always appreciated coming home coming home to the peaceful pace of Idaho. She has been expanding her outdoor experiences season by season and year by year. Now, she loves skiing, snowshoeing, hot springing, trail running, hiking, kayaking, and camping. When she's not outside, you'll find her in the kitchen cooking a family dinner or planning the next family outing!
Mark moved to Jerome from Minnesota in 1988 to pursue an educational career with the Biology Department at the College of Southern Idaho. In his more youthful years, he traveled the canoe routes of the Boundary Waters Wilderness and then moved north to canoe many Canadian Arctic river systems. But it didn't take long to discover the joy of altitude and to find new adventures in his new Idaho home. Within days of his retirement in 2016 as Dean Emeritus from the College, he signed on for a week-long ITA trip in the Pioneer Mountains. He has been a crew leader for ITA every year since. Mark finds great satisfaction in helping coordinate a team approach to efficiently and effectively maintain the trails that so many use to enjoy the great outdoors.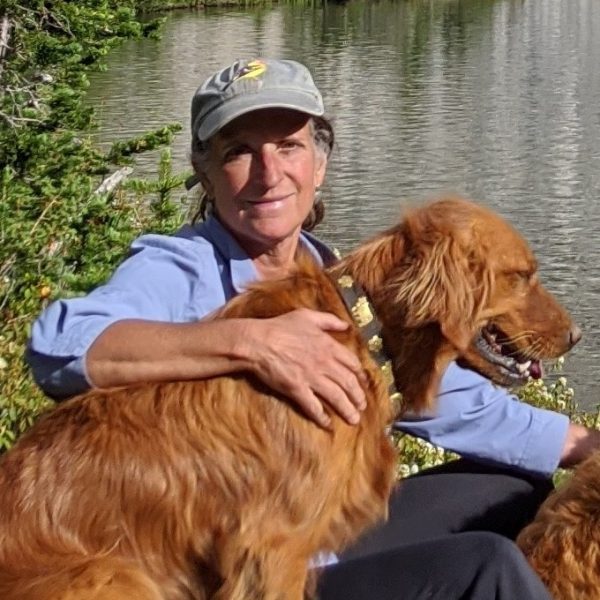 Liz's deep love of mountains and wilderness springs from a life alternating between chasing beautiful high places in North, Central and South America, Europe and Asia, and educating Idaho teens. Idaho has been her home base since 1994 during which time she was a valued educator and community service leader in the Boise area. Now retired, she blends her love of history, geography, public lands and Idaho's youths through ITA's teen trail crew adventures. Liz is an avid backcountry cook, skier, backpacker, hiker and Pulaski swinger, and is most likely to be found on a high trail in the Idaho wilds or Boise Front.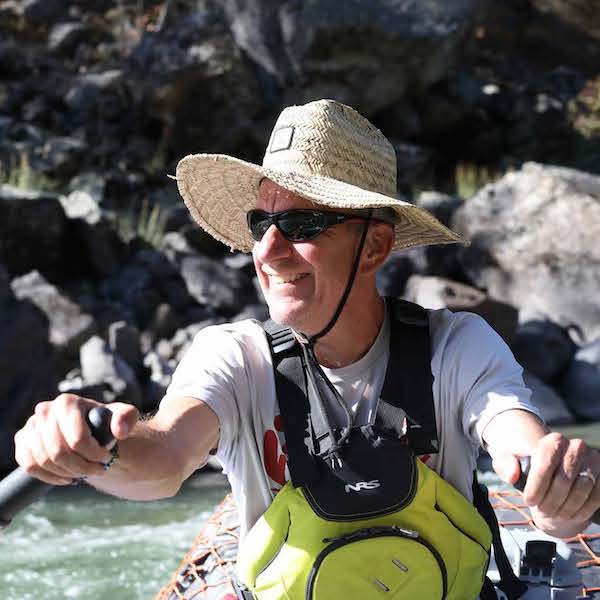 Glenn Florence
Pocatello, Idaho
Glenn has lived in several states before calling Idaho home 24 years ago. He has been an avid backpacker for 40 years and enjoys exploring wilderness areas by foot, boat, and rope. He is passionate about protecting these areas, maintaining their access, and enjoying them with friends new and old. After retiring from the semiconductor industry in 2015, Glenn and his wife Michelle have sought out many volunteer opportunities in wilderness areas across Idaho, Utah, and Montana. He is looking forward to expanding ITA's presence in eastern Idaho.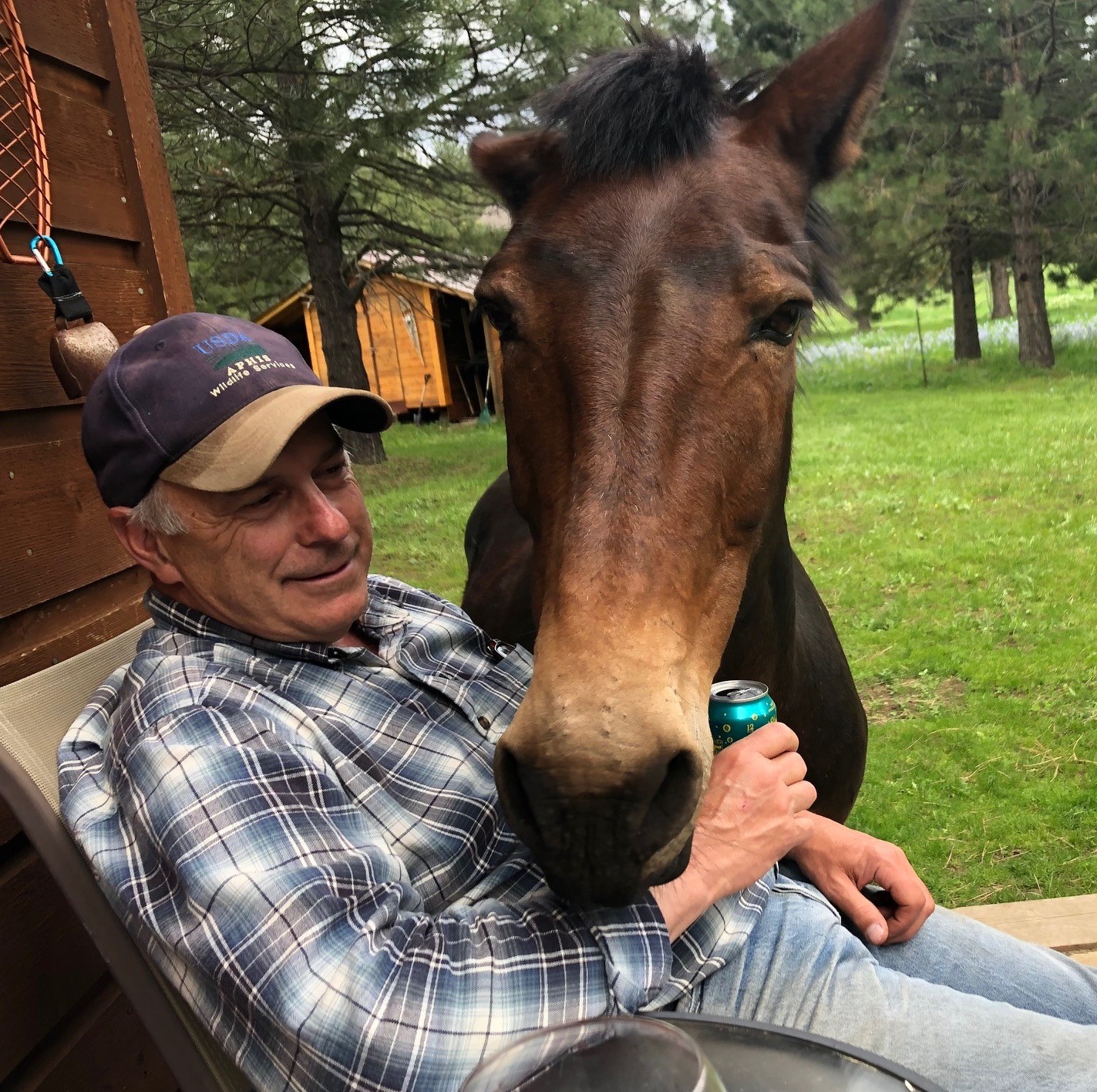 Jeff Halligan
McCall, Idaho
Jeff was raised in Boise and attributes his love of the outdoors to his spent hiking and exploring the mountains and deserts of Southern Idaho with his father and friends. Before coming to ITA, he served as a packer for the Forest Service for many years. He became involved with ITA during its infancy when his wife and other like-minded people came up with the idea of a non-motorized trail group to help with advocacy, maintenance, and representation of an under-represented user group (hikers). He was the crew leader of the first ITA trip in 2010 and became more involved as ITA grew, eventually serving as the Executive Director for six years. Jeff has come to really enjoy the mission and the path the leadership has taken and wants to continue to give and to be a part of this great organization.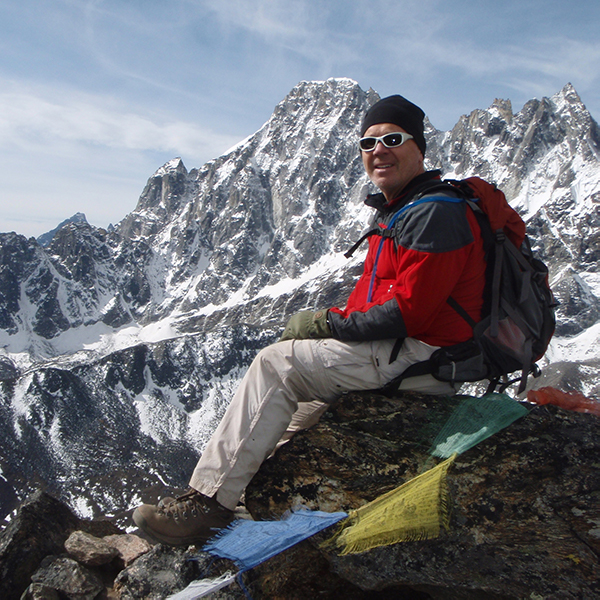 Leo moved to Boise in 1989 to work as the Non-Motorized Trails Coordinator for the Idaho Department of Parks and Recreation (IDPR). He worked as ND's State Trails Coordinator for 10 years prior to coming to IDPR. While at IDPR, he developed rail trails like the Trail of the CDAs, coordinated the Idaho Centennial Trail since its inception, managed the state Park N' Ski program, and created the Idaho City yurt system. Leo's interests are backpacking, pack rafting, snowshoeing, Nordic skiing, and mountain biking. Leo has logged thousands of miles on Idaho trails and has trekked in international locations such as Iceland, New Zealand, Peru, Chile, and Nepal. Leo retired in 2019 but continues to advise on trails and hut systems in the Pacific Northwest.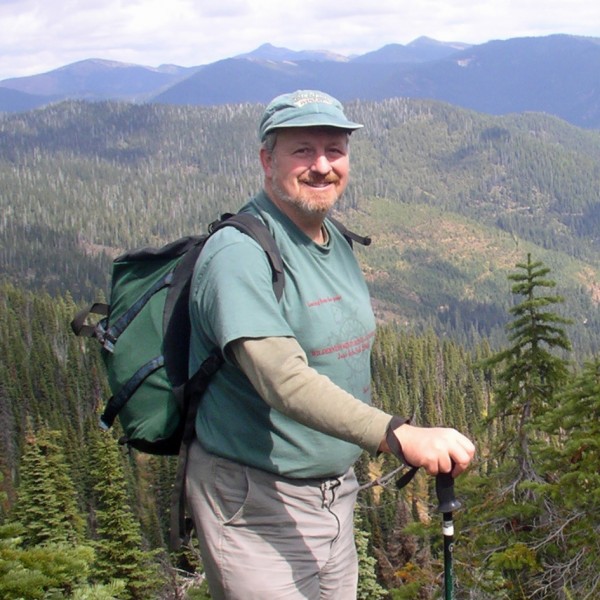 Phil's love of and commitment to wilderness and trails is evident. He is a long distance hiker and has walked the entire lengths of the Appalachian Trail, Continental Divide Trail and Pacific Crest Trails, and paddled the length of the Yukon River. He is a past President of American Long Distance Hikers Association – West and has led back-country trips for the Galena Ridge School for troubled teens. In recognition of his environmental leadership on behalf of Friends of Scotchman Peaks Wilderness, in 2009, Phil was awarded the Montana Wilderness Association Brass Lantern Award for outstanding leadership. In 2007, he received Idaho Conservation League's highest award for environmental activism for his work on the proposed Wilderness Area.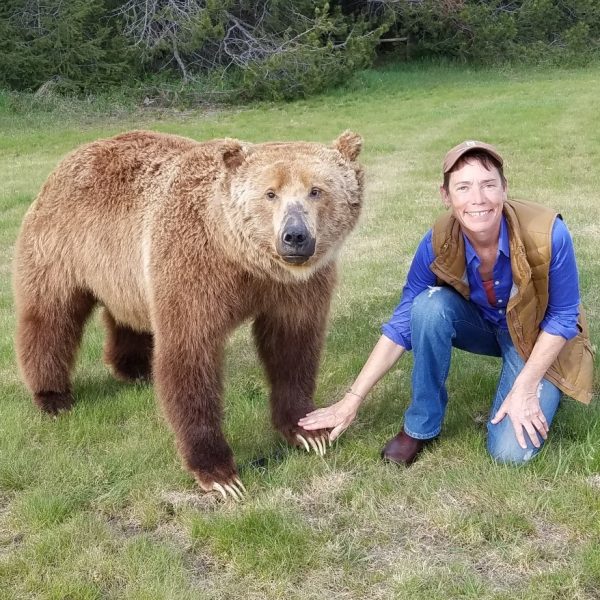 Julie Kallemeyn
Sandpoint, Idaho
Julie, with roots in Minnesota, has had a lifelong attachment to outdoor experiences – native plants, hiking, skiing, hunting, fishing. She has volunteered with her local planning and park boards, The Nature Conservancy, and now in Idaho with Panhandle Trout unlimited, The Kinnikinnick Native Plant society, and her community radio station in Sandpoint, KRFY. She got involved with ITA after observing what happens when populations grow and access to quiet outdoor spaces are reduced, adversely affecting how people experience the outdoor environment. She believes Idaho Trails Association will be an active participant in drawing attention to the need for better maintenance and funding of Idaho's trail system – one of the true gems of the Gem state.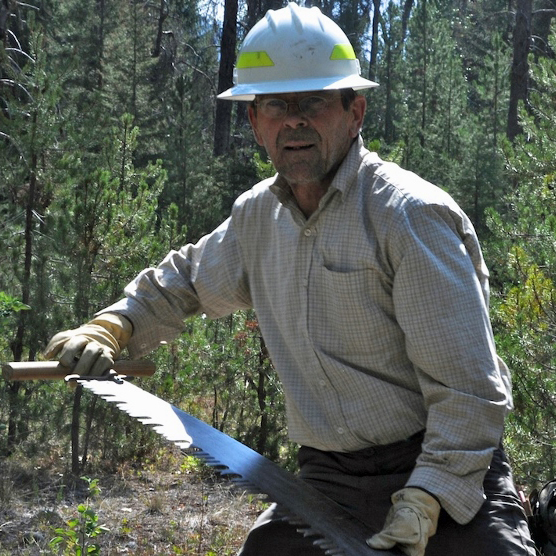 John McCarthy
Boise, Idaho
John McCarthy was part of trail crew in the Selway-Bitterroot Wilderness in the late 1970s, working up to trail crew foreman. After working on ranches and doing carpentry for a few years, John was a reporter at the Lewiston Tribune for 10 years. He then spent 20 years as an environmental organizer and advocate, working for Idaho Conservation League and the Wilderness Society on wilderness campaigns and forest management. He is now an active participant in ITA and Selway-Bitterroot Frank Church Foundation trail projects as well as a DJ at Radio Boise.
Bill Skerjanc
Pocatello, Idaho
Bill was born and raised in Butte, MT and has been in Idaho for nearly 38 years. He worked as the logistics manager for Meadow Gold Dairies for Southeast Idaho/Western Wyoming for 35 years and has recently retired. Bill is an avid backpacker, competitive ultra trail runner, Nordic skate ski racer, as well as mountain bike racer. Another current hobby of his is amateur radio using low power on designated summits throughout Idaho as well as the mountain west. The program is Summits on the Air (SOTA) and he currently serves as the state of Idaho's Association Manager for SOTA. He and his wife Tammie are looking forward to integrating ITA into their outdoor adventures and look forward to meeting and working with ITA volunteers throughout the state.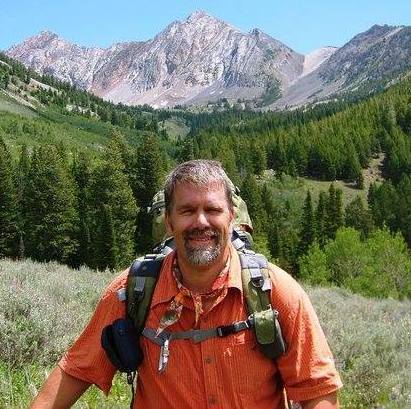 Steve Weston
Middleton, Idaho
Steve Weston is an outdoor enthusiast who lives in Middleton, Idaho. Growing up in the Pacific Northwest, he began his outdoor cooking in snow caves while Nordic/Mountaineering Skiing in the Cascades Mountain Range in Oregon. Steve wrote a bestselling cookbook, In The Wild Chef, a roadmap and culinary bible for all of those who demand Backpacking Gourmet Snob Cookery! Steve loves the outdoors, backpacking, hiking, mountaineering, skiing, snowshoeing, mountain biking and golf. He currently serves as a Co-State Coordinator for Reel Recovery in Idaho and Wilderness Cooking advisor to the Idaho Trails Association of which he volunteers his "Cooking Time" to both organizations as well.