About the Program
Our ITA Youth Trail Crew Program provides opportunities for youth ages 14-18 to learn about the outdoors while building and maintaining hiking trails in a safe, teamwork-oriented environment.
Students will have the opportunity to live and work together in some of Idaho's most wild places for a few days to up to a week at a time. Through this experience, they will build skills in teamwork and communication, as well as develop confidence in using traditional tools to perform trail maintenance. Our hope is this experience will inspire teens to become lifelong stewards and voices for their public lands and trails.
See our projects below for open volunteer spots!
On The Trail
Our trips are led by experienced crew leaders who are passionate about the outdoors. These projects allow teens to meet new friends, try new things and explore Idaho's best outdoor places.
ITA will provide all the meals and supervision for the week. Tents, sleeping bags, and pads are available. Crew leaders will have cell phones/radios in case of emergency.
Contact trails@idahotrailsassociation.org if you have any questions about our youth projects.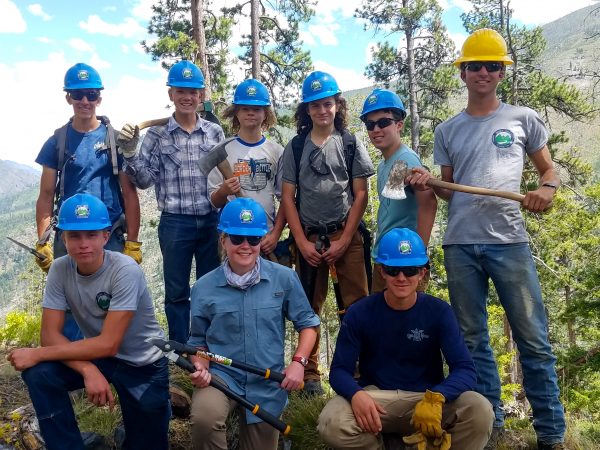 This Youth Trail Crew (ages 14-18) + families weekend project will have volunteers and their families work on the trails out of Wilderness Gateway off Highway 12 and the Lochsa River. This is a popular access point to the Selway Bitterroot Wilderness, and we'll work on the first few miles of several of the ... Read More