Since ITA's start in 2010, the number of projects, volunteers, and supporters has grown every year. 2019 was no exception! Two hundred and seventy-seven volunteers contributed 7,996 hours of service and completed a total of 37 trail projects across the state.
2019 Totals:
Miles of trail cleared- 189.5
Week-long Projects – 13
Multi-day Projects – 13
One-day Projects – 11
Logs removed – 1212
Campsites inventoried – 13
Trail miles surveyed – 102
Volunteer contributions in 2019 are worth an estimated $193,023.44.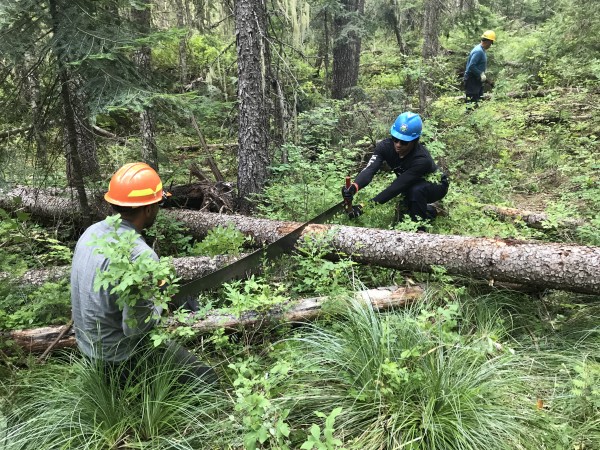 Besides increasing the number of trails cleared and projects completed, ITA started two new programs:
ITA Youth! Along with the support of generous partners, we launched our "Because Wild is in our Nature" youth program for 14-18 year olds. We were able to provide 3 week-long opportunities for 25 youth from the state of Idaho. Gracie, one of the 25 participants in our first ever Youth Program projects shared that "This experience was one that I will remember and cherish for the rest of my life. The relationships and memories that I formed on this trip will last a lifetime."
BSU Outdoor Trail Program. We partnered with Boise State University to create a BSU outdoor trail maintenance team for college students who are interested in getting outside and helping to maintain Idaho's hiking trails. Four trips were completed in 2019 with a total of 610 hours worked on both monitoring and maintenance projects.
ITA's WOW! or Women's Only Weekend projects continued to flourish in 2019, empowering women to learn trail maintenance skills and build community through a shared love of hiking. Over the course of three weekend trips, 481 volunteers hours were put in to keep trails clear!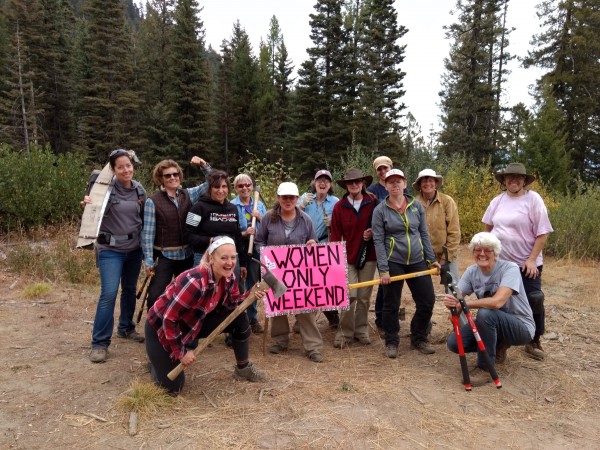 We would like to say THANK YOU to everyone who has helped grow ITA over the years and in 2019. All of this great stewardship work would not be possible without you! We are looking forward to an exciting year ahead.
If you'd like to read more about ITA's year, check out the 2019 Annual Report.