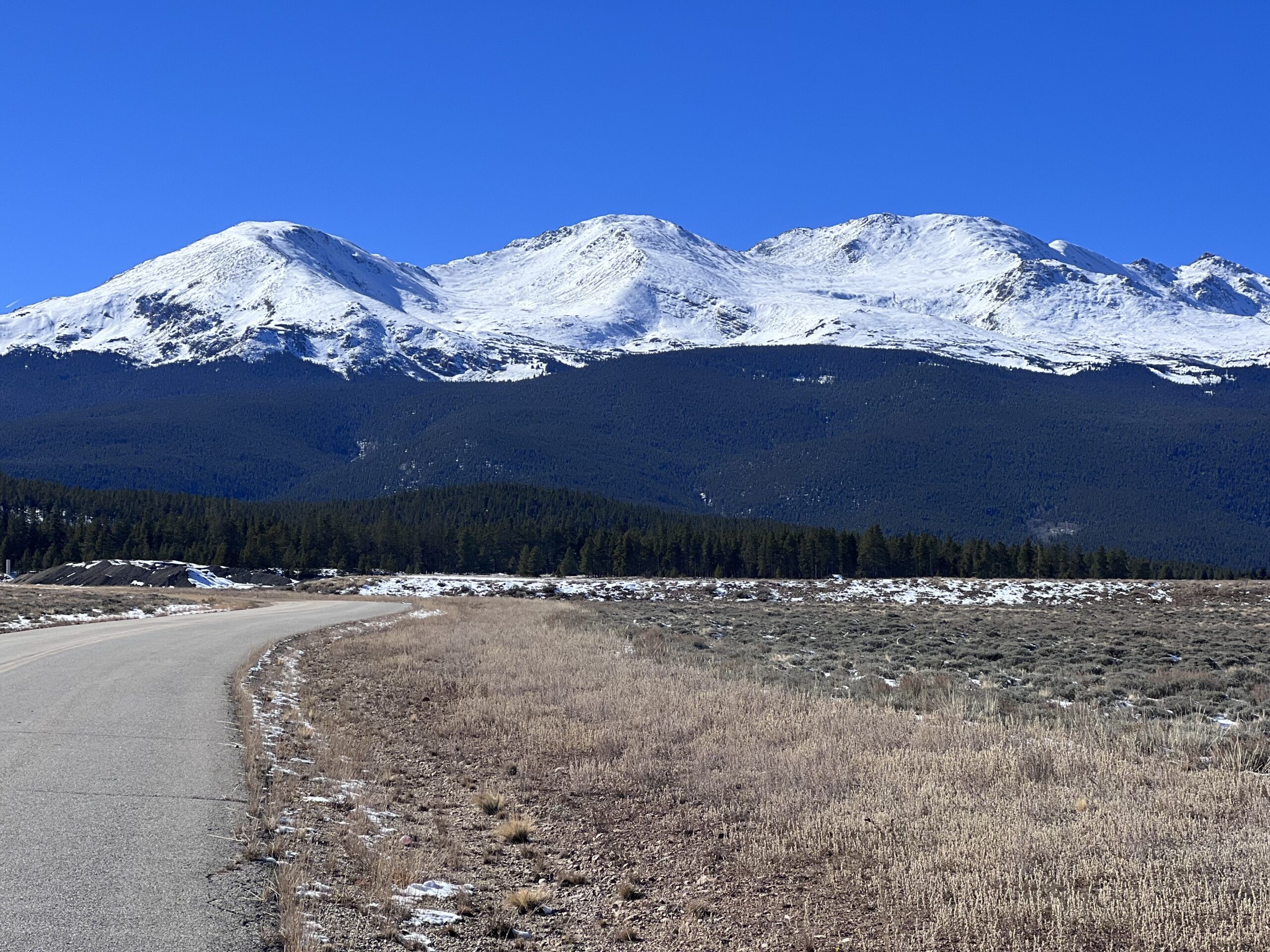 This summer, ITA crew leader and former employee Clay Jacobson will be hiking the Continental Divide Trail starting north and going south. The CDT spans over 3,000 miles from Canada to Mexico and crosses through Montana, Idaho, Wyoming, Colorado, and New Mexico. We're happy to be following Clay along his journey and will be posting his updates from the trail! You can see all of Clay's blog posts here.
November 1st
Leadville> Salida
Total miles: 1840
Well, the time has come to hang up the ol' trekking poles for the season. After several weeks of below freezing temps and snow, I've decided to come back and finish the CDT at another time. Continuing on would have meant roadwalking around the rest of the Colorado and New Mexico mountains and, for the time and money invested, I'd rather be on the trail and up in the high country.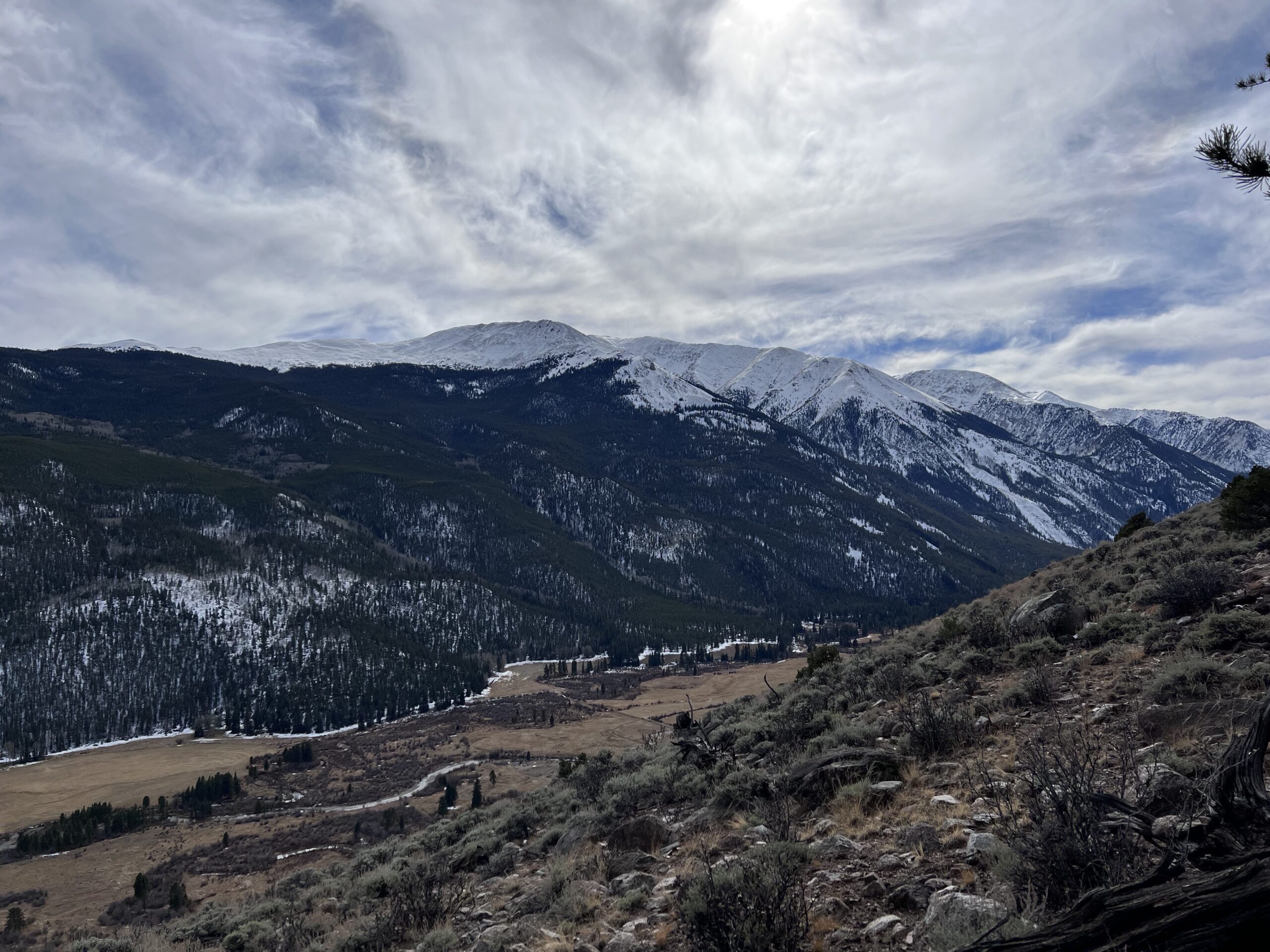 After staying in Leadville for a week waiting out a snowstorm and single digit temps I headed back out, making my way towards Salida, CO. The freshly dusted peaks towered above, but I stayed in the valley, walking dirt roads and an old pipeline in the snow. At Twin Lakes, I set up camp and sealed myself into my sleeping bag for the last time of the season, after 4 months on trail. It was a little bittersweet, but the frigid cold made the decision a little easier to accept.
I have two hiker friends in Salida that are hosts of the Trail Show Podcast: POD and Disco. They have both traveled out to Idaho to join me on some Idaho Trails Association projects, and they maintain a section of the Colorado Trail starting at Twin Lakes. In the morning I gave POD a call and we planned to meet up at Clear Creek Reservoir. That would allow me to hike their 10 mile section of adopted trail. There were a few new trees that had come down in the snow, but the trail was maintained beautifully! I chatted briefly with a deerhunter and we both remarked on the gorgeous day and how grateful we were to be out there. I was equally grateful to be getting into a warm car and going to a house to sleep that night, as my feet were soaked from trudging through the fresh snow.
I switchbacked down a bare high desert slope into the Clear Creek valley, surrounded by truly massive summits. POD and I both arrived right on time, and we were promptly back on the road headed towards Salida. Back at her house, I spent a few days limping around on my sore hiker feet, eating the leftovers in my food bag, and soaking in their hot tub. All-in-all, it was a great place to end for the season, and I was relieved that I didn't have to continue on pushing through the oncoming winter! With that, I rented a car and made the trip back to Idaho.
In conclusion, hiking the CDT was an incredible experience. It would have been nice to have been able to complete it in one continuous thru-hike, but that would have meant skipping most of our town days, and declining the gracious offers of friends and folks we met along the way to meet up and share the journey. I met amazing people everywhere I went along the trail, and an enormous thank you goes out to everyone who reached out, took us in, fed us, gave us rides, and the countless other ways that people showed us kindness. Another big thanks goes out to all the friends and family following along on the blog, and sending encouragement. I really appreciated all the positive feedback and support! Lastly, thanks to my parents for helping me out along the way, and everyone who helped watch my house and dog while I was away. I couldn't have done it without you.
Until next time,
Clay "Woodward" Jacobson