Saturday, January 10th is a great opportunity to ski or snowshoe your local state park for free. The park entrance fees will be waived and some parks will have free use of equipment. The activities being offered differ from park-to-park some of the activities being offered are free skiing and snowshoeing lessons, gear demos, guided tours, and presentations. There is even an opportunity to find out what yurting is all about. Visit the Idaho Parks and Recreation Calendar for details on each State Parks activities.
Find the park in your neck of the woods and go explore it!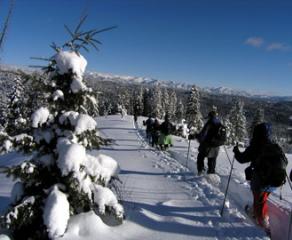 Photo credit: Idaho Parks & Recreation.