This week we highlight our Women Only Weekends (WOW) and it's official! WOW has become an official Idaho Trails Association program called 'Women in the Wild'. This program was unintentionally created last season when ITA partnered with the Boise Bold Betties Chapter for an all-ladies trail maintenance weekend. It was such a success, we decided to keep it going. During the 2019 season, ITA organized three more WOW trips. Thirty-five women put in 480 hours of work on the Cottonwood Creek Trail near Boise, the Baker Creek Trail near Ketchum, and the Bear River Trail near Idaho City.
WOW trips are a great introduction to trail maintenance and just a flat-out good time! But don't take our word for it, read what a few of our volunteers have to say:
"One of the best experiences of the summer!!! I met a bunch of great people while volunteering for a great cause. I hope to do many more of these in the future!!!" – Bonnie
"I came home from my first WOW weekend filled with such a powerful sense of accomplishment. It filled my heart to spend a weekend with a group of likeminded women that cared about trails and taking care of our #idahome. I have made friendships from this weekend that I might not have had the opportunity to have built. Was it hard? Yup. Was I tired? Yup. Was it worth it? Yup. Would I do it again? In a heartbeat". – Carrie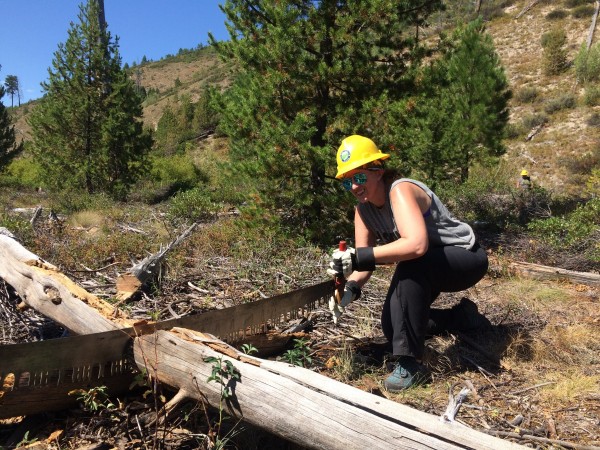 "It is very rewarding to go beyond the "edge" of your comfort zone and experience new people, places and perspectives. The work alone is extremely gratifying. Get out there and try something different without any expectations. You will be pleasantly surprised." – Martha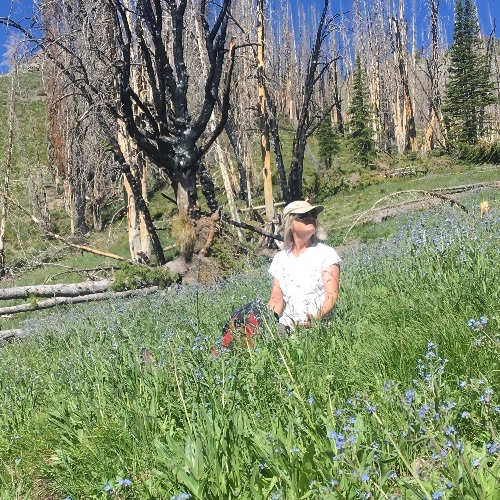 "I have been telling all of my friends about the great WOW weekend we had, and several have expressed interest in joining next year. Benefits of participating: Meeting interesting, hardworking women from all walks; going to areas that I may not have visited otherwise; a lot of satisfaction in giving back to the community and helping maintain the beautiful Idaho landscape. I would highly recommend taking a weekend (or longer) in participating in one of the projects!!" – Michelle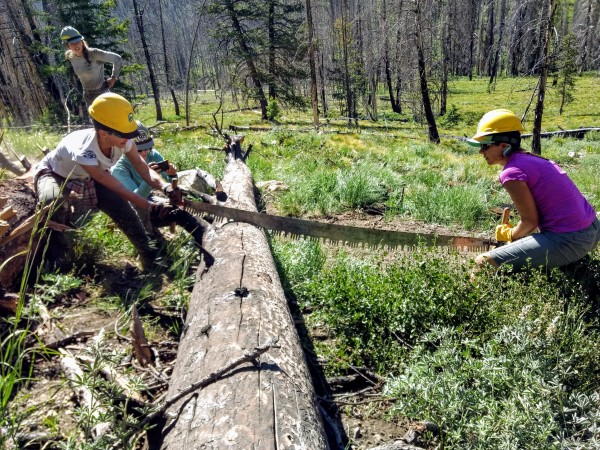 "A fantastic woman bonding experience with a good ol' hard working mission to keep the beautiful trails in Idaho working. I learned so much about Idaho but learning about all these beautiful women's lives was delightful." – Marnie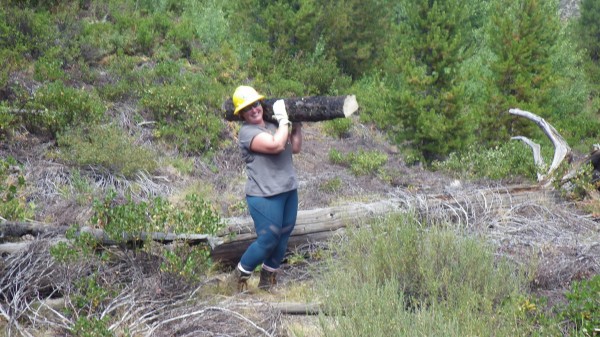 "My experience with the WOW program this summer was amazing. I participated in the Cottonwood Creek project in June. Not only was it a nice weekend, but I learned so much about trail maintenance. Pam and Patti were great instructors. They took the time to explain all the tools and how to use them. It was also nice to go with a group of women. It was a comfortable working environment and the group was very encouraging. My favorite experience about the whole weekend was getting to know a great group of women and learning how to use the crosscut." – Katey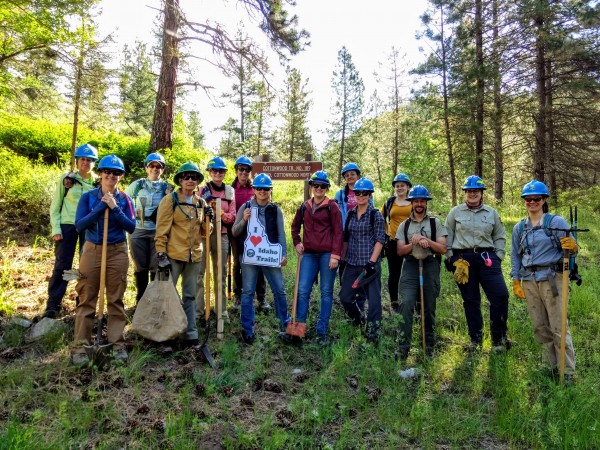 "WOW was such an empowering experience! Awesome ladies out making a difference on the trails is exactly why I signed up." – Hannah
"I have been on two Women's Only Weekends and I thoroughly enjoyed both of them. It is hard work that comes with a sense of real accomplishment. It is also my favorite kind of volunteer work as we are immersed in the beauty of our amazing Idaho! It was fun meeting new people and running into old friends as well. I will definitely sign up for the next one. This is my idea of a good time – working hard, making a difference, getting covered with dirt, laughing, camping, and sharing wonderful food at our potluck!" – Danette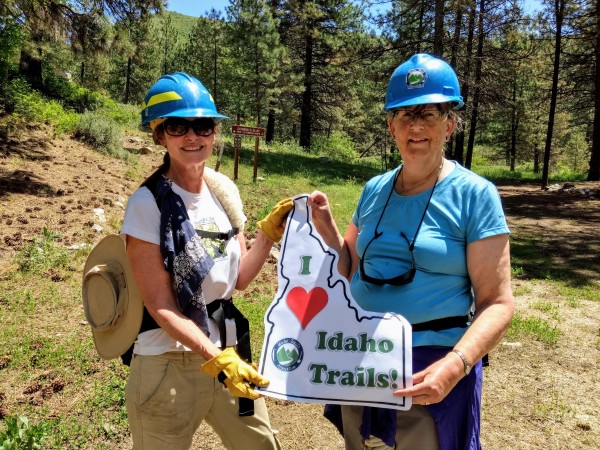 A special thanks to Patti Stieger for helping lead these trips and passing on her many years of trail maintenance knowledge to budding trail crew leaders and volunteers alike. ITA is so fortunate to have you!
Also, a shout out to the Wood River Trails Coalition for helping organize the Baker Creek project. It was a blast!
If you have questions about the program please email Pam Bond .
Your membership dollars go toward supporting these and all ITA programs!
Thank you for your help in 2019! Join or renew today and then join us on a project in 2020!