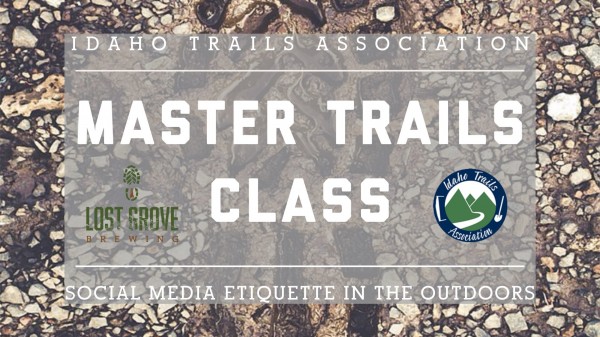 Have you ever thought about how your Instagram and Facebook posts are affecting the wild places that you love? Please join Idaho Trails Association for a discussion about the potential impacts, good and bad, on our shared outdoor spaces. Social media can have positive and negative consequences – they can drive stewardship but may also cause overuse. We would love to hear your opinions! Please come with an open mind and be prepared for a constructive conversation.
Join us during Idaho Trails Association's Powerful Pint week for pints and a presentation on social media etiquette in the outdoors. $2 from every pint poured from the designated Powerful Pint tap will be donated to this great organization!
Get here early to save yourself a seat, grab a beer, and some grub from Crisp food truck!
Thursday, February 13, 7-8pm
Lost Grove Brewing
1026 S. LaPointe St.
Boise, ID
(208) 286-2258
Check our Facebook event page for updates!