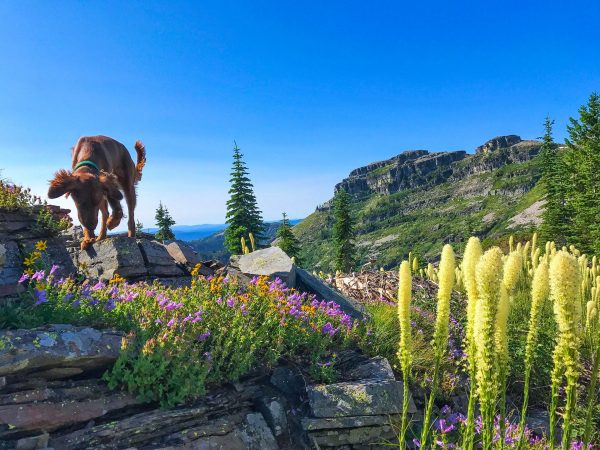 October 13, 7-8 pm Mountain Time
In partnership with Friends of Scotchman Peaks Wilderness, long-distance hiker Whitney "Allgood" LaRuffa will share his experiences and tips for hiking with your furry friend. Allgood is a seasoned long-distance hiker with over 10,000 miles of long-distance hikes under his feet. He has a long history on the hiking world dating back to the mid 1990's and has worked as a ridge runner on the Appalachian Trail, holds the honor of President Emeritus of the American Long Distance Hiking Association-West and the VP of Sales and Marketing for Six Moon Designs an Ultra-Light gear company based in Oregon.
Most importnatly, Allgood has hiked over 6,000 miles with his K-9 companions over the years. After finding a dog on the Appalachian Trail in 1996 his life was forever changed. Allgood and his first dog Erwin (named for the trail town Erwin, TN) worked on the Appalachian Trail in the 1990's as Ridge Runners after their thru-hike, where they provided education and support to a variety of trail users.
To watch the webinar, visit the event page here.