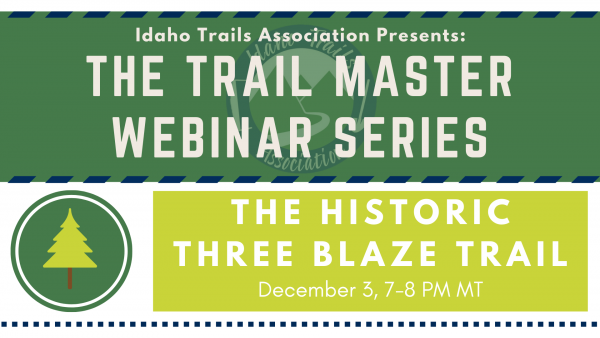 December 3, 7-8 pm Mountain Time
Join the Payette National Forest Heritage Program for a presentation on the Three Blaze Trail. Built in 1902 by homesteaders and horsemen, the trail was for miners' travel to the town of Roosevelt and the Thunder Mountain mines. Segments of the trail have since been lost to time and erased on the land. Learn about the efforts to piece this missing history back together.
ITA Volunteers from the Three Blaze Trail survey project will also share stories and photos from their recent survey trip. Join us for a night of celebrating this historic trail! Sign up for the webinar here.