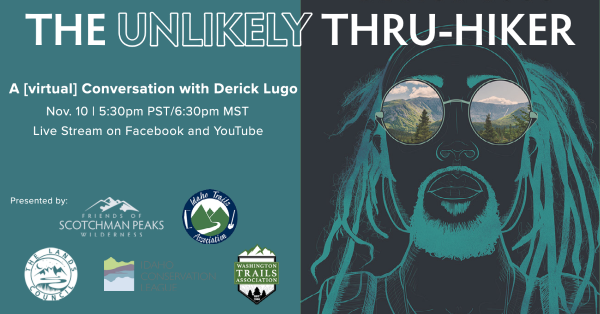 November 10, 5:30 pm PT/ 6:30 pm MT
Join Idaho Trails Association and partners for a virtual conversation with author and thru-hiker Derick Lugo.
The Unlikely Thru-Hiker is the story of a young black man setting off from the city with an extremely overweight pack and a willfully can-do attitude. What follows are lessons on preparation, humility, race relations, and nature's wild unpredictability. Through it all, Derick "Mr. Fabulous" Lugo refuses to let any challenge squash his inner Pollyanna, persevering with humor, tenacity, and an unshakeable commitment to grooming that sees him from Georgia to Maine.
Hear Derick's story and have the opportunity to ask him questions by joining us live. Sign up here to join the webinar.
You can read more about Derick and his book on his website.