Dear Idaho trail users and friends,

Our membership drive is underway and goes through the end of the year! We need YOUR help to preserve and maintain vulnerable trails in Idaho's backcountry. Trails take us to our state's most beautiful places, providing access to unique landscapes and Wilderness areas.

Unfortunately, decades of inadequate funding for maintenance have left many of Idaho's non-motorized trails in disrepair. As our trails become overgrown and unusable, we lose the recreation opportunities that make our public lands such an incredible asset. Trails that aren't maintained properly are at risk of being closed to the public permanently. 
 
You can be part of the solution by supporting the work of Idaho Trails Association. As advocates for non-motorized trails, we work hard to keep trails open. Every year, we teach groups of dedicated volunteers to clear trails and take care of public lands.  When you support ITA as a member, you are supporting trails across our state and protecting access to Idaho's wild places.
 
Your ITA membership funds:
Trail Work Projects: educating volunteers in traditional trail work skills and clearing hundreds of miles of trails every year.
ITA's Youth Program: inspiring the next generation of public land advocates through backcountry experiences for youth ages 14-18.
WOW! Women Only Program: organizing female-focused trail maintenance projects.
Wilderness Monitoring: collecting data on trail conditions for land managers while teaching backpacking skills to volunteers.
Crew Leader College: training volunteers in trail work and leadership skills.
Events and Outreach: helping ITA reach new volunteers and areas of Idaho by promoting community engagement.
This year, we are celebrating ITA's 10-year anniversary! In 2010, we hosted a 1-day trail maintenance project with 9 volunteers. With the help and dedication of Board and Advisory members, volunteers, friends, donors and sponsors, ITA has grown every year to help more and more trails. Since that first trip, we've completed nearly 200 projects with 1875 volunteers! I want to say "Thank You" to everyone who has been a part of this journey! 
 
Help us continue our mission of keeping Idaho's hiking trails open for all by renewing or becoming an ITA member. Together we can make a difference in our state and preserve trails for generations to come. We need your help reaching our $25,000 goal to support a strong season of work in 2021. You can become a member for as little as $25, $50, or $100 a year. Join us in supporting Idaho's trails today!
 
Thank you everyone,
 
Jeff Halligan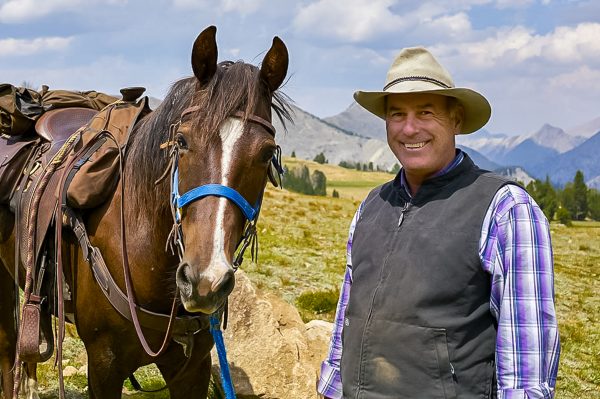 P.S. Quick challenge to everyone: see if you can get one new member to join ITA during this membership drive. If we can do this, we can double our membership base and support more trails in 2021! You can become a fundraising champion by creating a page through our giving website by clicking on the "I want to fundraise for this" button. Everyone who sets up a page and gets at least one donation will be entered into our drawing for a pair of Bogus ski tickets (a $142 value).