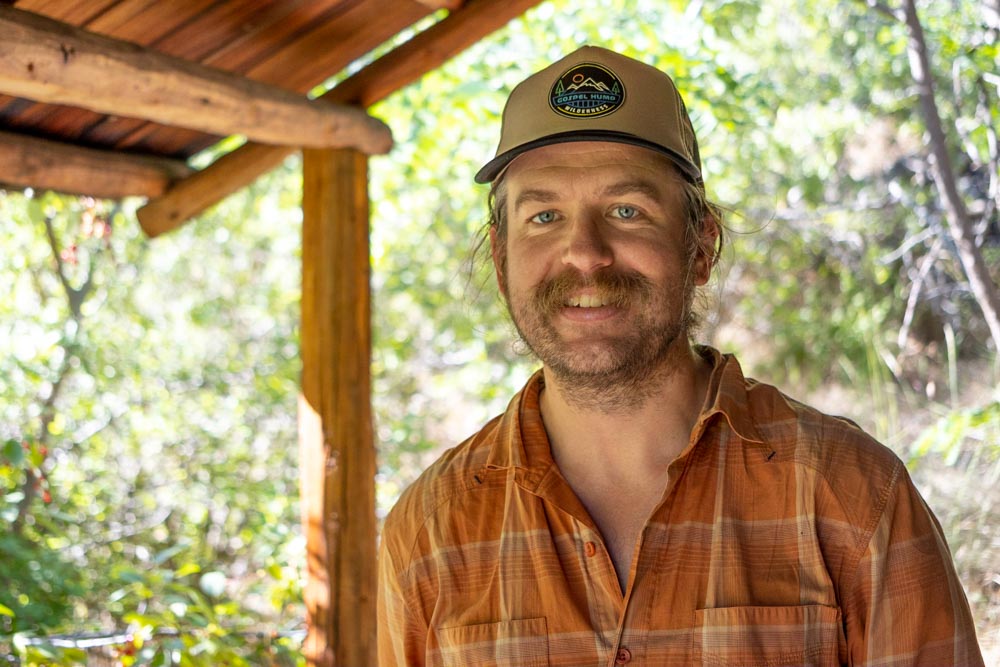 This summer, ITA crew leader and former employee Clay Jacobson will be hiking the Continental Divide Trail starting north and going south. The CDT spans over 3,000 miles from Canada to Mexico and crosses through Montana, Idaho, Wyoming, Colorado, and New Mexico. We're happy to be following Clay along his journey and will be posting his updates from the trail! You can see all of Clay's blog posts here.
6/24/22
The time has finally come to set out on the Continental Divide Trail. I'll be leaving my house today, spending the night in Salmon, and then heading to Glacier to get permits and begin the hike Southbound. This will be the first of a series of updates from the trail, hosted here at Idaho Trails Association's website. As most of you know, I was the former Trail Program Director at ITA from 2016 to 2021. I figured this would be the best way to keep all the great people that I met during my time at ITA, as well as friends and family, up to date about my 3,000 mile hike of the CDT.
This will be my 3rd hike of the big 3, completing my Triple Crown (as long as things go to plan). I'm taking a less aggressive approach as I have in the past, as I am fatter and older than I have been on any such hike before. However, with several long distance hikes under my belt, and 6 seasons out in the backcountry with ITA, I am remaining optimistic! Joining me on this hike will be a longtime friend and bakery co-worker Mark (and ITA volunteer), and the former president of the ITA/BSU trail club, Isaiah. Mark is also setting out to complete the triple crown, while this will be Isaiah's first thru-hike.
For this trip, my pack base weight is down to about 16-17 lbs, much lighter than any of my previous hikes. Hopefully this will help account for the accumulated wear and tear of trail work and PBR. I'll include a list of my main gear items for those that are interested:
Tent: ZPacks Duplex (Camo) – 28.8 oz
Pack: LiteAF Curve 46 – 31 oz
Sleeping Bag: Feathered Friends UL 20 Hummingbird – 24 oz
Sleeping Pad: Big Agnes QCore SLX (Luxury) – 24 oz
Stove: Jetboil Flash
Utensil: Titanium Spoon
Mug: Sea to Summit Delta Coffee Mug
Filter: Sawyer Mini Squeeze
Bottles: (2) 1L Smart Water Bottles
Water Storage: Platypus 2L Bladder
Battery: Goal Zero Flip 36
Camera: Iphone 7, cord, plug and headphones
Headlamp: Princeton Tec Remix
Personal Items: Sewing Kit, Tenacious Tape, Toothbrush/Paste, Gerber Microtool
Toilet: TP, Hand Sanitizer, Doggie Bags (to pack out TP)
Clothes: Golite Rain Jacket, Patagonia MicroFleece Hoodie, synthetic long sleeve hiking shirt, Patagonia Baggies shorts, Under Armor leggings, 4 pair wool socks, synthetic boxers, blaze orange beanie.
Safety: Bearspray, maps, First Aid Kit
Next update will be more exciting as we will have some miles under our belt! Hope you all have a safe and enjoyable summer, wherever you are!
-Clay "Woodward" Jacobson