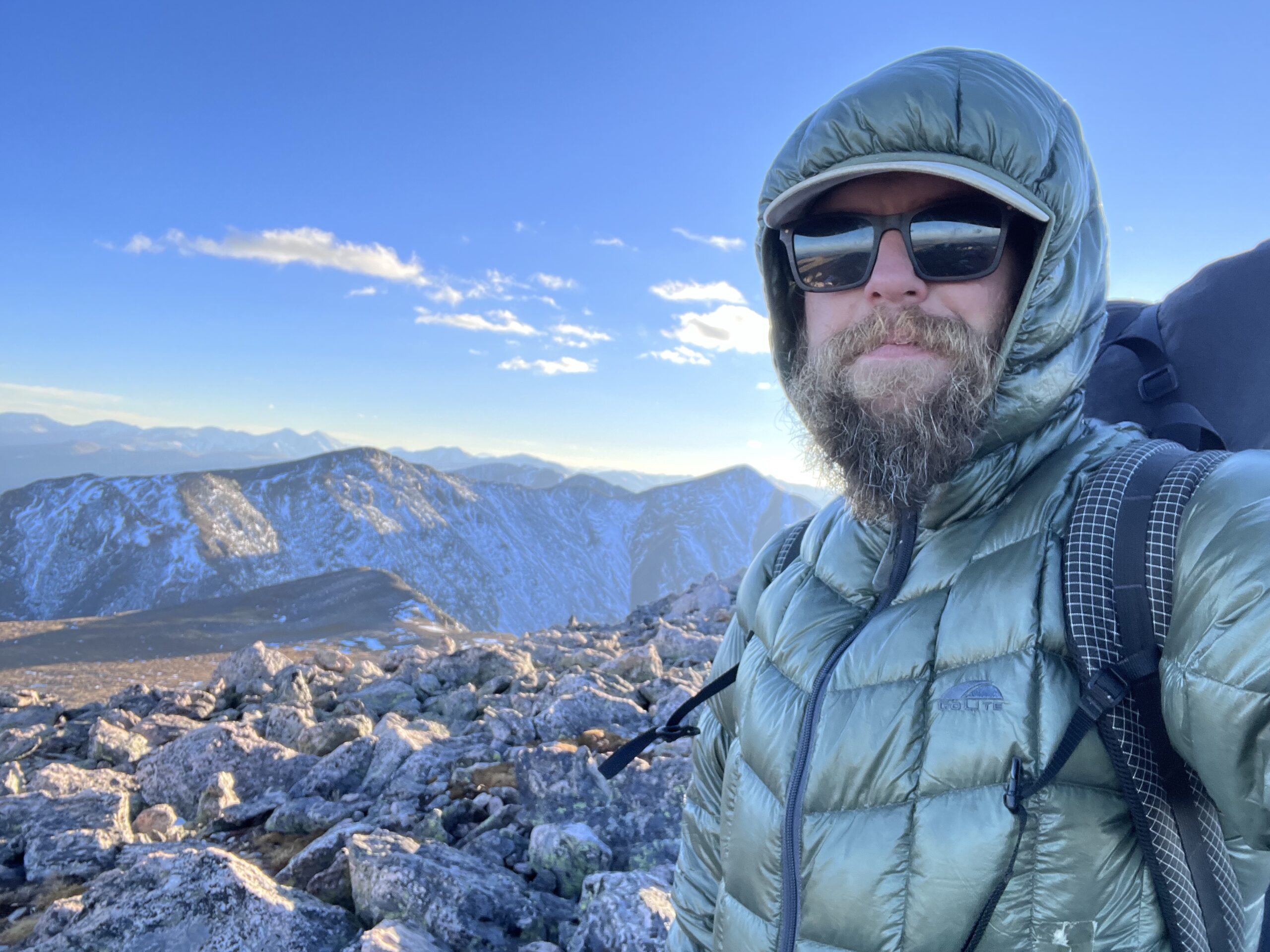 This summer, ITA crew leader and former employee Clay Jacobson will be hiking the Continental Divide Trail starting north and going south. The CDT spans over 3,000 miles from Canada to Mexico and crosses through Montana, Idaho, Wyoming, Colorado, and New Mexico. We're happy to be following Clay along his journey and will be posting his updates from the trail! You can see all of Clay's blog posts here.
October 23rd
Steamboat Springs> Grand Lake> Breckenridge> Leadville (258 miles)
Total miles: 1797
I had an absolute blast in Steamboat and ended up meeting a bunch of mutual snowboarding and boating friends. I may be hosting a few world class kayakers during the next North Fork championships. But with clear weather and plenty of miles ahead, it was time to hike on! I walked right out of downtown up towards the Mt Zirkel Wilderness on the Fish Creek Falls trail. The aspens were on full blast as I climbed up above town. I camped on the edge of Long Lake and shortly after dark, heard the grunting of a bull moose going right by my tent. I stayed still and quiet, cocooned in my mummy bag hoping he had better things to do than trample me. Thankfully he did, as I heard him splashing around in the lake and then going on his way.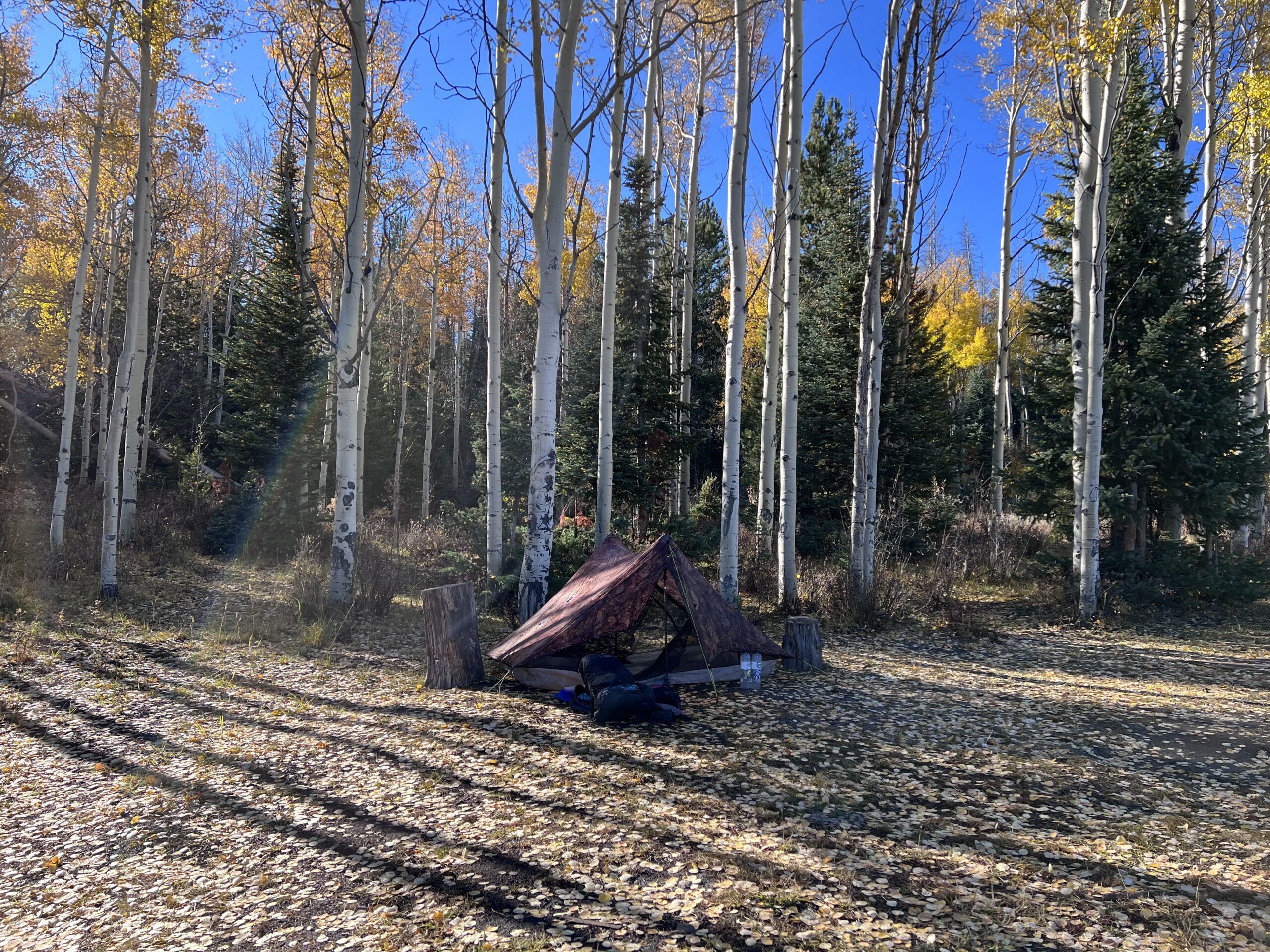 After a half day of road walking, the trail started a big climb up to some of the highest ridges yet. I crossed above 10,000 feet, then 11, making my way to a lookout on Parkview Mountain which sits at about 12,300. Traversing along the ridge, once again a bull moose came stomping into the trail in front of me while I ducked for cover behind a tree. I could hear his frustrated grunts as he stumbled through the trees in a hormonal stupor. He crossed the trail, stopped and breathed heavily for a few minutes, and then turned around and went back the way he had come from. Once again, I had eluded a trampling. The trail wrapped around Haystack Mountain and then started a long ridge climb to Parkview as darkness fell. Above treeline, the bare open slopes gave way to trail-less scree for the final ascent up to the lookout. As I rounded the top, the full moon revealed itself, casting the lookout and the adjacent beginnings of a cornice in silvery light. True to its name, the old stone cabin faced the sky high peaks of Rocky Mountain National Park. The howling icy wind didn't leave much time to soak in the view, and I ducked into the low door of the cabin and set up camp. I ate my ramen in the moonlight with a 12,000 ft view of the Rockies.
In the morning, I opened my eyes to see a small vole just a few inches from my nose. He scurried back into the stone walls as soon as I moved. The trail crossed a highway and then laced through Bowen Pass before dropping down into the park. The Troublesome Fire had recently ripped through the park, and I walked passed some eerie areas with nothing but chimneys still standing. I'm sure they were beautiful National Park historic cabins, but there is no saving them now. Leaving the park, I popped right into Grand Lake, a touristy National Park town filled with five million dollar 'Cabins'. I met up with Firefeet, from Massachusetts, at the library and we went out to get a pizza. We each ordered a small pizza but they accidentally made two larges so we ate as much as we could and still had left overs. 
When I hiked the PCT, I hiked from the Sierras to Crater Lake with a guy named Andrew. Well, Andrew happened to have a cabin right on the CDT 14 miles outside of Grand Lake. He also happened to be there right on time, meeting his Dad and Brother for a fishing trip and to shut off the water for the winter. I invited Firefeet to stop by the next day and headed out of Grand Lake around the reservoir and then along the Colorado River. It was a flat 14 miles with great views the whole way. Wrapping around Lake Grandby, I got my first views of the Indian Peaks looming over Arapaho Bay and Monarch Lake. I found the cabin down on the bay and Andrew was waiting out front with a cold beer and fresh fruit. Unlike the McMansion cabins of Grand Lake, Andrew's place was a true family hunting cabin with propane lights, a wood stove, and a ton of family history. His Grandma had bought the place for two grand in the 1950's and he had spent his whole life going there to hunt and fish with his family and friends. The place was an absolute treasure! We got to share old PCT stories and catch up on the last 12 years. Firefeet showed up the next day and got to enjoy the cabin as well as get a nice photo shoot of a fox who sat outside the window while Andrew made us breakfast.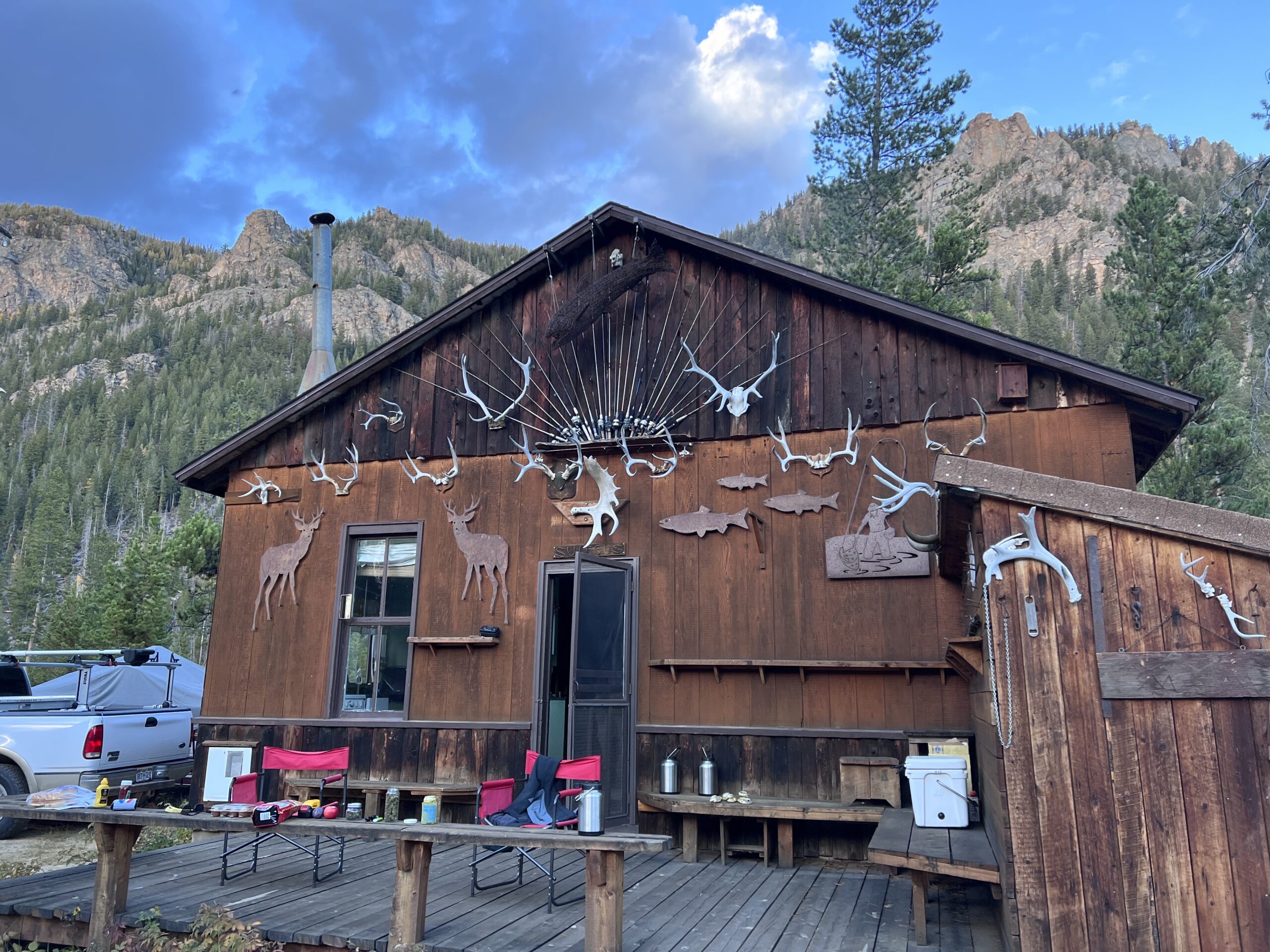 After a great visit with Andrew, Firefeet and I hiked out together, climbing up towards the Indian Peaks. As we gained elevation, the wind built up until we reached the ridge line where the gusts made it difficult to walk a straight line. We followed the ridge until 13,000 ft Mount James came into view, jagged and dusted with snow. Faced with its silent intimidation, Firefeet decided to hike down into the town of Winter Park and flip down to New Mexico. I however, pushed up and over the top of the summit. The snow was only a few inches deep and patchy, and the south face was completely bare. It looked a lot worse from the ridge than it was. I hurried down the other side to set up camp at a lower elevation before the cold set in.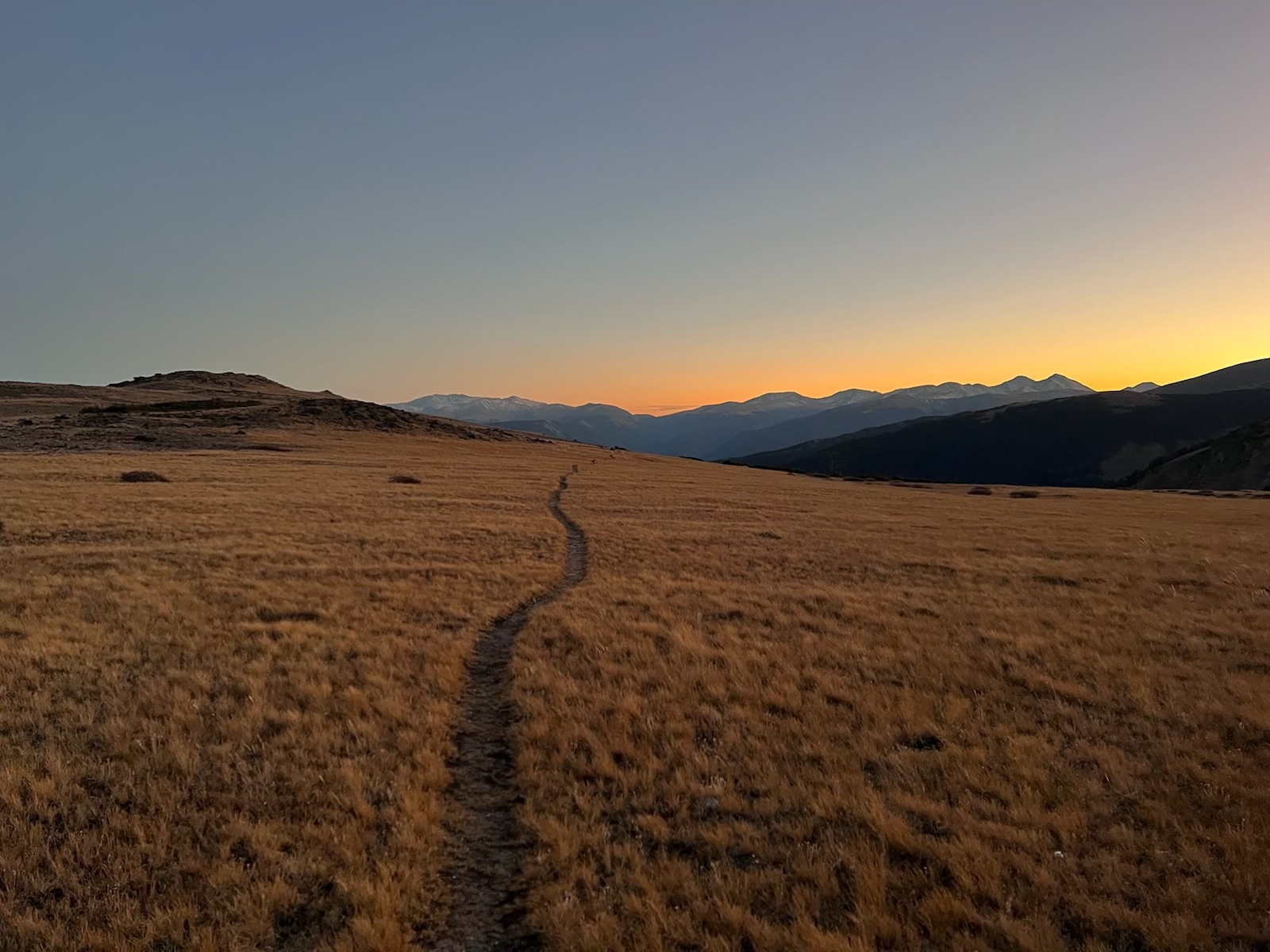 The next day, I climbed another 13,000 footer, Mt Flora, once again in a cold fury of wind. Dropping down to Berthoud Pass I couldn't help but smile as I raced for the parking lot. Waiting for me at the pass was one of my two hiking partners for the entire Appalachian trail. Karl was living in Denver, only about an hour from the pass. The 2nd guy, Jason (trail name Tarter Sauce) was still living in Wisconsin. As soon as I saw Karl, it was like not a day had passed since we finished the trail 15 years ago. The bonds you form with fellow hikers on long distance hikes are part of what makes the experience so incredible! I couldn't wait to get to Denver and get back to gallivanting with one of my favorite people. As I threw my pack into the car, another familiar face came strolling up: Jason, the Sauce Man! He had flown down from Wisconsin to join in the reunion. I was absolutely stunned and overwhelmed, so happy to see these guys again, and just coming off another great reunion with Andrew. My hiker heart was full as we made the drive to Denver.
Karl had a studio in Capitol Hill which we three hikers filled up like an AT shelter. Karl wanted to give us a grand tour of the city so we rode e-scooters from Cheesman Park to Washington Park, then down the Cherry Creek trail to Confluence Park. The whole experience was euphoric having come from the cold lonely ridges of the divide into this sunny, bustling city. That night, we had habanero vodka shots and perogies at my favorite polish bar, then sang round the piano at Charlie Browns, where Kerouac wrote some of On The Road. In the morning, Sauce Man caught an early flight and Karl took me back to the pass after lazily watching an early Packers game.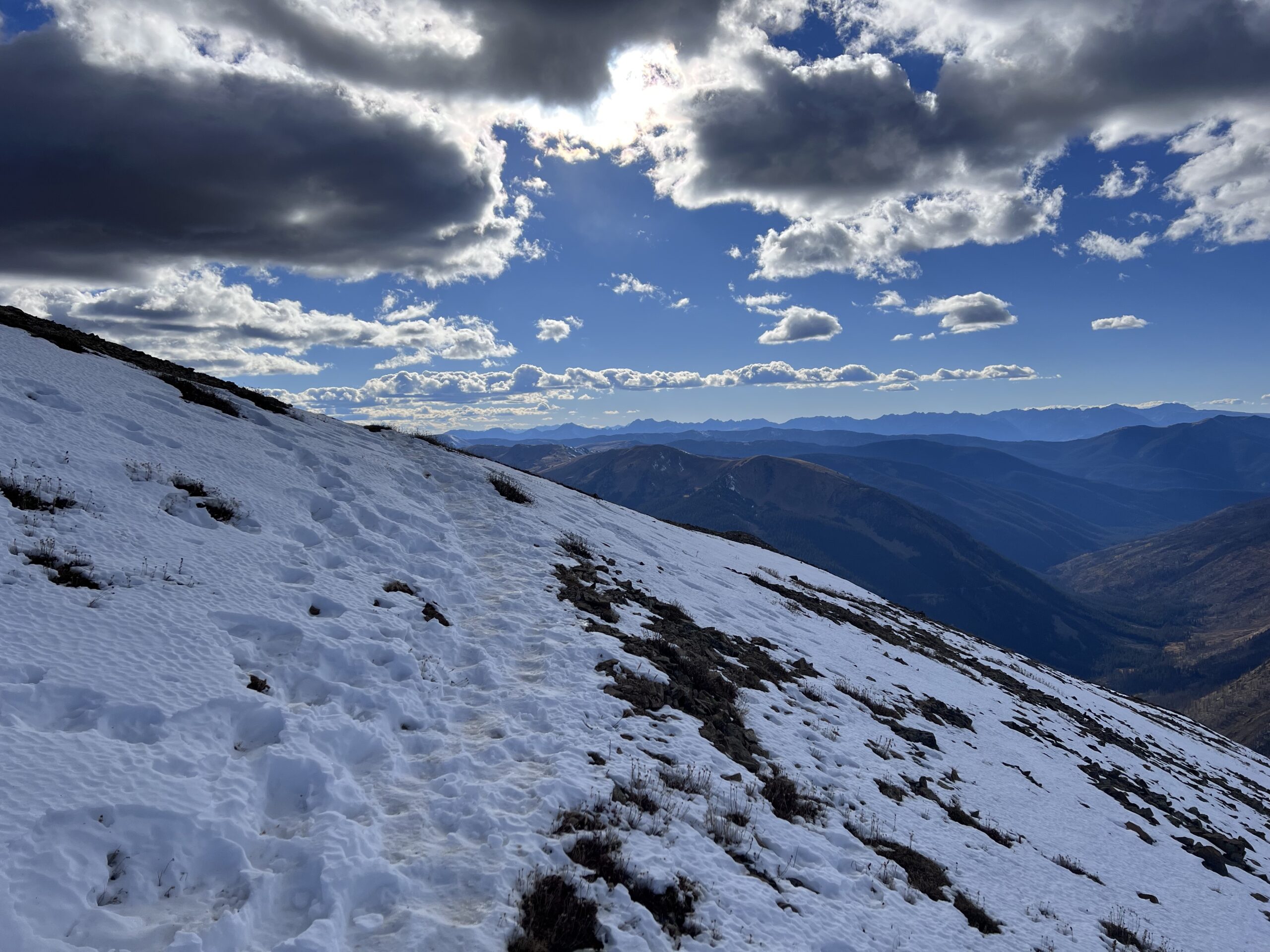 Back on trail, I returned to the meandering ridge line and bagged a few more peaks. With the weather getting colder every day and the threat of snow hanging overhead, I am having to take some alternates to stay low and shave off some miles, hoping I can make it out of the Colorado high country before the first big dump of the season. With that in mind, I descended off the ridge into the Ptarmigan Wilderness and headed for Silverthorne. It was only 30 miles from Berthoud to Silverthorne so I only spent one night out before arriving back in town. In Silverthorne I stayed at the ShredLife snowboard hostel and met a few kindred spirits. Then I took a bus to Breckenridge to celebrate my 38th birthday with a mutual snowboard friend named Dan. Dan showed me around Breck, introduced me to all the locals, and took me to a great late night burger place. In the morning I met him at the bar he tends and enjoyed a few too many Bloody Marys. Deciding I needed a post-birthday rest day, I rode the free bus back to Frisco and got a nice room there at the Snowshoe in.
From Frisco I walked a mellow bike path all the way to Copper Mountain, saving 10 miles and untold elevation gain. There was a storm in the forecast, predicting 6 inches of snow, single digit lows, and 75 mph gusts on the ridges. Going over Copper, I passed a crew blowing snow: not a good sign for the longevity of the hiking season. The trails were in great shape on the resort though, so I made good time going up and over and then down to Tennessee Pass. From there I hitched into Leadville and woke up to a fresh white blanket of snow on the ground. I had made it to shelter just in time. 
Leadville is an amazing town with great people and cheap prime rib dinners. Two hiker friends had left me a gift of coffee at the Zero Day Coffeeshop next door to my hotel (thanks to AllGood and The Punisher). I enjoyed the hot mocha while it continued to snow outside. Looks like I will be here for a day or two longer, waiting out the weather and assessing the hiking situation. I believe I will be able to continue towards Salida on the lower Colorado Trail route, but time will tell! I'd prefer not to end this amazing journey by freezing to death, so I will play it safe and try to make a smart call.
Hope you are all warm and cozy as well!
Clay "Woodward" Jacobson