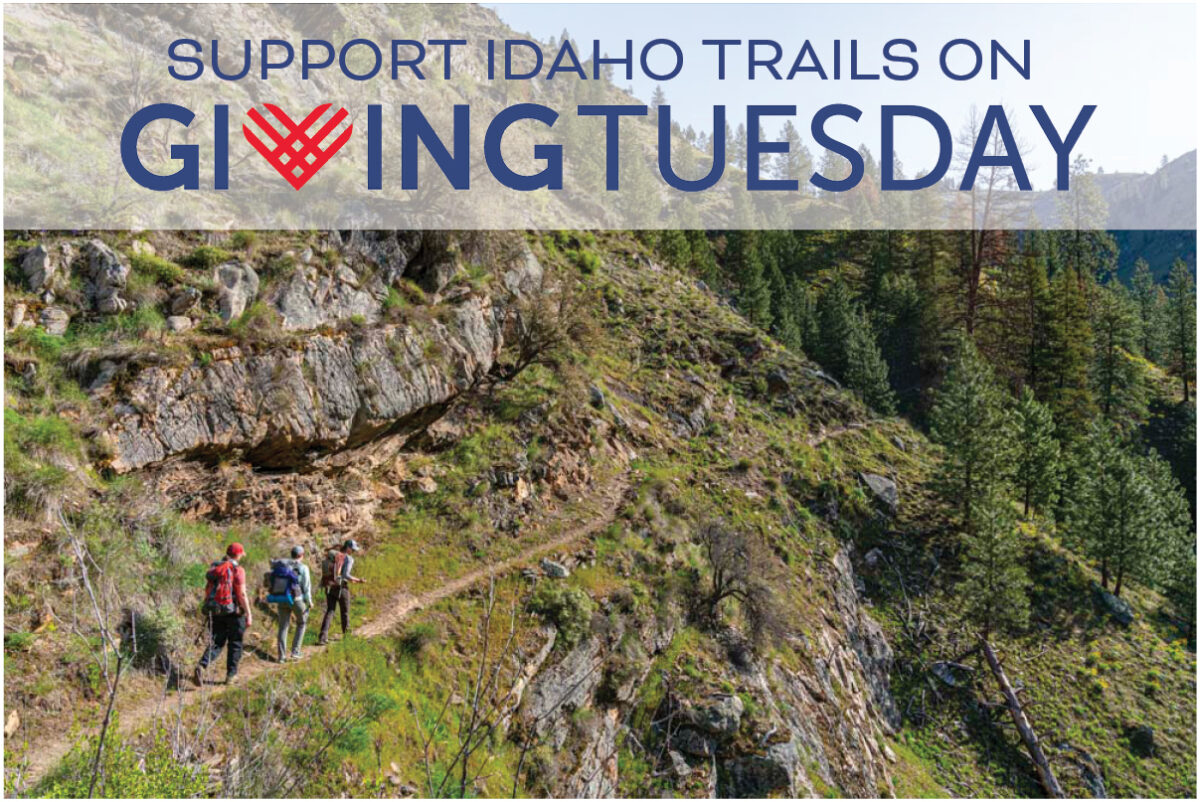 Join us on #GivingTuesday, a day to come together around the causes you care about and communities you want to lift up. Idaho Trails Association is raising support to fund trail projects across Idaho in 2023. We want to inspire more communities and volunteers to come together to make their trails better and share our vision of seeing many more miles of Idaho's trail network cleared and accessible.
We are happy to announce that the ITA Board and Advisory members have pledged $5,200 as a match for anyone that donates to ITA between now and the end of the day Tuesday. That means your gift as part of our Annual Membership Drive will be doubled for the next few days. We hope you will join us in making 2023 an awesome year for trails!
How else can you support trails for #GivingTuesday?
1. Know someone in your life that loves to hike? Give them an ITA membership! It's a great way to support Idaho's wild places while also giving the benefits of being an ITA member to the trail-lover in your life (like getting the first chance to secure a spot on ITA projects in the spring before the schedule goes out to the public!) We will create a membership packet that you can opt to have mailed directly or receive yourself to give to the gift recipient.
2. Support ITA by creating a fundraising page and sharing your love for trails with your family and friends. Visit our Annual Membership Drive page and click "I Want To Fundraise For This".
3. Do you have a business that would like to support trails? Our Business Memberships start at $500. We will feature your business in our monthly newsletter and list you on our Business Sponsor page for giving!