Our Trail Spotlight highlights day trips to multi-day hikes across Idaho. Trail conditions can change quickly- swollen rivers can become impassable, windstorms can knock trees down across trails, and snow can come earlier than expected. Please take these recommendations as a jumping off place and do additional research to understand current conditions and  keep yourself safe if you choose to hike this trail. Physical guidebooks and maps are always good to have or check out some online resources like Alltrails.com for updated trail reports. If your trip is as awesome as hope it will be, please share photos and feedback!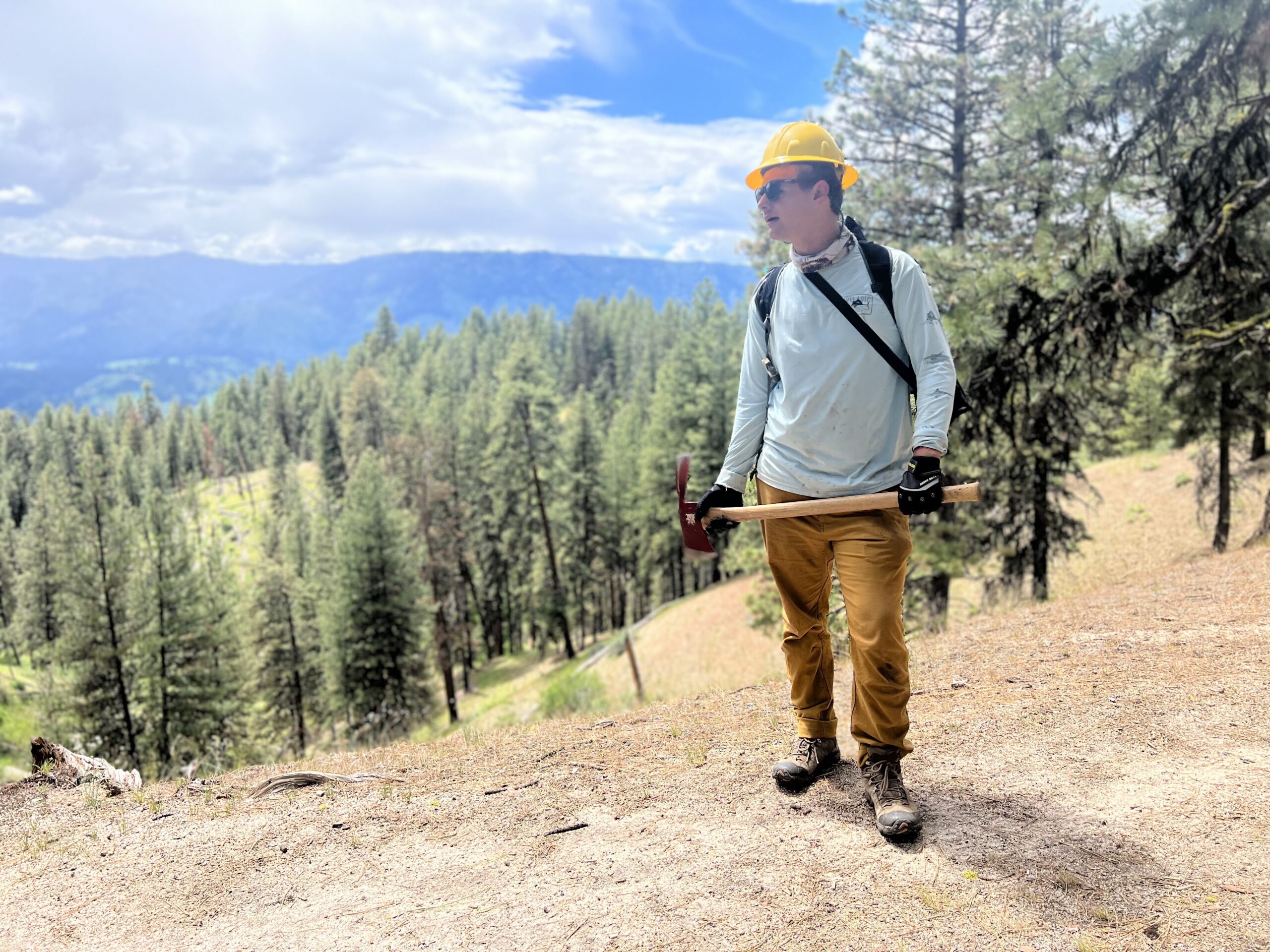 Recommended by: Tobey Jinkins, Board member
Duration: Day Hike
Area: Boise National Forest outside of Garden Valley
Difficulty Rating: 3 out of 5 – Some steep sections and elevation gain of about 1,500 feet.
Road Considerations: This trail is very accessible as it is just off the Banks-Lowman Road (State Highway 17), directly across the street from the Garden Valley Ranger Station.
Total hiking miles: This is an out and back hike with total mileage of 5.5 and elevation gain of about 1,500 feet.
The Hike: This trail is a moderately steep trail. The peak of the trail sits at about 4500 feet after about 1500+ feet of elevation gain in just over 2.5 miles. Along the way are great views of the Payette River and surrounding mountain ranges. There are sections of shade and open areas so it's great in all temperatures. In the spring and early summer this trail has a lot of wild flowers including lupine, wild geranium, mountain buckwheat. This trail has a relatively low use rate considering its location. Enjoy that while it lasts!
Places to camp along the way: While this trail can easily be considered a day hike, there is plenty of camping near by.
Things to consider: ITA recently repaired this trail after the high amount of rainfall this spring. Waterbars were cleared and added, brush was cut back, logs were removed and tread was fixed. Enjoy the open trail!
Fun places to visit on your way in or out: A few miles down the road towards Lowman is Hotsprings Hot spring. The hot spring is just off the south side of the highway and easily accessible. It sits just above the Payette River. This is a great place to soak after a hike!
More info about this hike: This trail is dog friendly but keep in mind this is part of the deer and elk migration path. Keep dogs close and controlled.